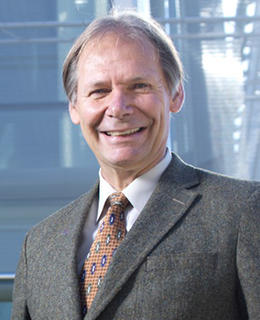 Mark Anderson
Positions
Associate Professor
Haskayne School of Business, Accounting [ACCT]
Richard F. Haskayne Chair
Haskayne School of Business
Editorial Board
Contemporary Accounting Research
Contact information
For media enquiries, contact
Lauren Steeves
Senior Marketing and Communications Strategist
Phone: C (306) 717-32533
Email: lauren.steeves@ucalgary.ca
Background
Educational Background
B.A. General Studies, University of Alberta, 1978
Doctor of Philosophy Management Accounting, University of Florida, 1996
M.B.A. General Studies, University of Alberta, 1981
M.S. Management Accounting, University of Rochester, 1991
Biography
Mark Anderson is the Future Fund Associate Professor of Accounting and the research director for the accounting and management information systems research areas at the Haskayne School of Business. His research primarily focuses on three areas:
Asymmetry in cost behavior or cost stickiness
Differences in executive compensation across industries and by gender
The use of information technology to enhance productivity
Mark's research has been published in leading academic journals, including the Journal of Accounting Research, Management Science and the Journal of Accounting, Auditing and Finance. He also serves on the editorial board for Contemporary Accounting Research.
In addition to his commendable scholarly contributions, Mark has been recognized for his excellence in teaching, having received the Chartered Accountants' Education Foundation Teaching Award in 2012. The award recognizes those professors who have contributed significantly to the teaching and learning development of accounting students through such initiatives as innovative instruction, curriculum development and overall service to the students.
Mark joined the Haskayne School of Business in July 2011. Prior to joining Haskayne, he was an assistant professor and then associate professor at the University of Texas at Dallas. While there, he also held noteworthy leadership appointments as the Director of Accounting and Information Management Programs and the Director of Programs, Institute for Excellence in Corporate Governance. Mark holds a PhD in business (accounting) from the University of Florida, an MS in accounting and finance from the University of Rochester, as well as MBA and BA degrees from the University of Alberta. Mark is a Chartered Accountant and a Certified Management Accountant. He currently teaches undergraduate and graduate courses in financial accounting and financial accounting theory.
Research
Areas of Research
Current Research Projects
Are Operating Cash Outflows Sticky?
Corporate Social Responsibility, Earnings Management and Firm Performance: Evidence from Panel VAR Estimation
Cost Behaviour in the Airline Industry
International Financial Reporting Standards (IFRS): Studies of Implementation of IFRS in Canada
Courses
| Course number | Course title | Semester |
| --- | --- | --- |
| ACCT 217 | Introductory Financial Accting | Fall 2021 |
| FNCE 559.6 | Selected Topics in Financial Management (Fin Analysis & Valuation) | Fall 2021 |