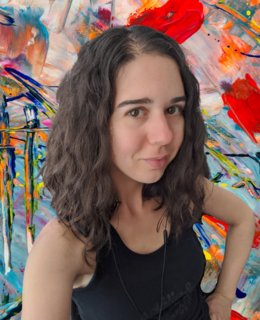 Dr. Marie Charbonneau
I'm looking for...
Research partners
Currently looking for partners who would like to work me in the areas of compliant control and sensor design for human-robot collaboration.
Background
Educational Background
PhD Bioengineering and Robotics - curriculum Advanced and Humanoid Robotics, Istituto Italiano di Tecnologia / Università Degli Studi di Genova, 2019
MSc Robotics Engineering, Università Degli Studi di Genova / Warsaw University of Technology, 2014
BSc Mechanical Engineering, Université de Sherbrooke, 2010
Biography
Marie Charbonneau joined the University of Calgary as an assistant professor in September 2021. Her research focuses on humanoid and collaborative robots, compliant whole-body control, and physical contact-based human-robot collaboration.
Before joining the University of Calgary, Dr. Charbonneau was a post-doctoral fellow in the RoboHub and the Human-Centred Robotics and Machine Intelligence Lab of the University of Waterloo. Her research focused on reliable whole-body control for humanoid robots that closely, physically interact with people. Marie worked as an early-stage researcher at the Istituto Italiano di Tecnologia (IIT) in Genoa from 2015 until 2019, while completing a PhD in whole-body control of humanoid robots. She obtained her master's in Robotics Engineering in 2014, through the Erasmus Mundus EMARO program, carried out as a joint degree between the University of Genoa and Warsaw University of Technology, with the thesis project carried out at ETH Zürich. She received a BASc in Mechanical Engineering from the University of Sherbrooke in 2010, leading her to begin her career as a mechanical design and simulation consultant before leaping to the fascinating field of robotics.
Research
Areas of Research
Humanoid Robots
This type of robot is designed for interacting with humans and with the environment we evolve in. However, before humanoid robots can find a place in our everyday life, new approaches for their modeling and control need to be developed.
Contact-Based Human-Robot Interaction
Touch is a powerful means of communication between individuals. How can we provide robots with the ability to communicate with human operators through physical contact?
Physical Human-Robot Collaboration
For scenarios where a human operator and a robot share a task in which they come into direct contact with each other, we are interesting in generating behaviours of the robot that are intuitive for the operator, while taking into account questions of safety and comfort.
Participation in university strategic initiatives
Courses
| Course number | Course title | Semester |
| --- | --- | --- |
| ENME 505 | Robotics | Winter 2022, Winter 2023 |
| ENGG 200 | Engineering Design, Innovation and Entrepreneurship | Winter 2023 |
| ENME 101 | Mechanical and Manufacturing Engineering Block Course | Fall 2023 |