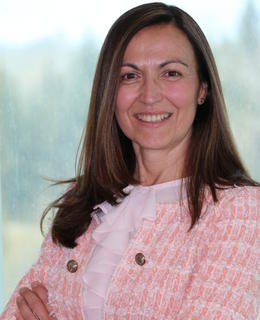 Dr. Maria Santana
Positions
Assistant Professor
Cumming School of Medicine, Department of Community Health Sciences
Member
Libin Cardiovascular Institute
Child Health & Wellness Researcher
Alberta Children's Hospital Research Institute
Background
Educational Background
Bachelor in Pharmacy , University of La Laguna, 1984
Doctor of Philosophy , University of Alberta, 2009
Masters Pharmacy, University of La Laguna, 1985
Biography
Dr. Maria Santana is an Assistant Research Professor at the University of Calgary, W21C Research and Innovation Centre, O'Brien Institute of Public Health and the Department of Community Health Sciences. Dr. Santana completed a degree in Pharmacy and a Master in Pharmaceutical Technology at University of La Laguna in Spain. In 2009, she received her PhD in Clinical Epidemiology from the University of Alberta. Dr. Santana is a patient-reported outcome measures methodologist. The adoption of patient-reported outcome measures as standard practice at the University of Alberta Hospital lung transplant clinics is an outcome of her doctoral research. Current research interests include patient-centered care, patient engagement, transitions of care, the practice of Iyengar yoga for chronically ill individuals, and quality of care
Research
Areas of Research
Health Services Research
Patient and Family Centred Care
Transitional Care
Activities
Dr. Maria Santana holds a PhD in Public Health Sciences from the University of Alberta.  She was previously the Associate Director for both the Alberta Strategy for Patient-Oriented Research (SPOR) Methods Support and Development Platform, as well as The Methods Hub at the O'Brien Institute for Public Health at the University of Calgary.
Dr. Santana is a patient-reported outcome measures methodologist.  There are two specific areas of research that Dr. Santana is currently developing:  person-centred care and transition and integration models of care.  Both of these areas focus on ensuring high level of quality of care that includes what matters to individuals and communities.  Dr. Santana is working to develop person-centred care quality indicators that could be implemented and used to measure person-centred care across the continuum of care.  She is also working to further her studies that explore the role of Patient-reported Outcome Measures in the routine clinical care of chronically ill children, while addressing and prioritizing the concerns of patients and caregivers while transitioning from childhood to adulthood.
She brings expertise in areas such as patient engagement research and advocacy, as well as the science of patient reported experience measures and outcome measures.
Participation in university strategic initiatives