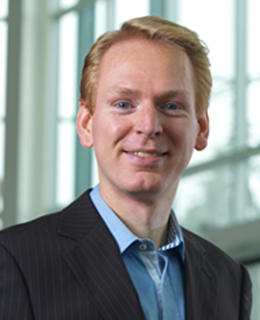 Marco Bijvank
Positions
Associate Professor
Haskayne School of Business, Operations and Supply Chain Management [OSCM]
Background
Educational Background
B.S. Business Mathematics and Informatics, Free University, Amsterdam - Vrije Universiteit, 2003
M.S. Business Mathematics and Informatics, Free University, Amsterdam - Vrije Universiteit, 2004
Not applicable Operations Research, Dutch Network on the Mathematics of OR, 2007
Ph.D. Operations Research, Free University, Amsterdam - Vrije Universiteit, 2009
Biography
Dr. Marco Bijvank is an Assistant Professor of Operations and Supply Chain Management in the Haskayne School of Business at the University of Calgary. He holds an M.Sc. in Business Mathematics and Informatics (graduated Cum Laude) and a Ph.D. from the VU University Amsterdam. He has been a visiting scholar at Aarhus University, Denmark, post-doctoral researcher at University of Montreal, Canada, and Assistant Professor in the Rotterdam School of Management, Netherlands.
The two main research interests of Marco Bijvank are supply chain management (in particular inventory management and retail operations) and healthcare operations (in particular emergency department operations). However, he also has an interest in pricing and revenue management.
The goal of his research is to reduce the gap between theory and practice and to increase the understanding of the dynamics inherent in practical settings. Most of his work focuses on applying operation research techniques, and deriving powerful and effective approximation procedures for realistic models. One of the important aspects to test the applicability of the solution techniques is verification through case studies.
His research has been published in international journals such as Operations Research, European Journal of Operational Research and Journal of the Operational Research Society.
Research
Areas of Research
Supply Chain Management, Decision Making, Healthcare Management
Courses
| Course number | Course title | Semester |
| --- | --- | --- |
| MGST 613 | Managerial Decision Modeling | Fall 2021 |
| OPMA 419 | Predictive Models in Business Analytics | Fall 2021 |
| OPMA 559.7 | Selected Topics in Operations Management (Business Data Visualization) | Fall 2021 |
| MGST 613 | Managerial Decision Modeling | Winter 2022 |
| OPMA 409 | Computer Simulation For Business | Winter 2022 |
| SCMA 631 | Supply Chain Analytics | Winter 2022 |
Awards
Eyes High Postdoctoral Scholar Award,

University of Calgary.

2018

Outstanding Reviewer Award,

OR Spectrum (Springer).

2017