M. Ethan MacDonald, Ph.D., P.Eng.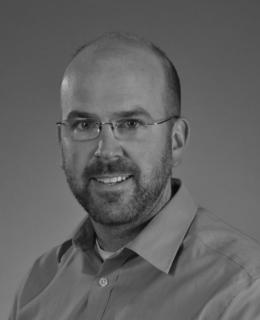 Adjunct Assistant Professor
Cumming School of Medicine, Department of Radiology
Full Member
Hotchkiss Brain Institute
---
Web presence
Preferred method of Communication: Email
Background
Educational Background
Postdoctoral Fellowship Radiology, University of Calgary, 2020
PhD Biomedical Engineering, University of Calgary, 2014
MSc Biomedical Engineering, University of Calgary, 2010
BEng Electrical Engineering, Lakehead University, 2008
Technologist Diploma Electronics Engineering, Nova Scotia Community College, 2006
Technician Diploma Electronics Engineering, Nova Scotia Community College, 2005
Biography
Ethan MacDonald is an Assistant Professor in the Department of Electrical and Software Engineering. He completed technical diplomas in electronics engineering at the Nova Scotia Community College, before doing a bachelor's degree at Lakehead University where he obtained a first class standing. He was awarded the Dean Brawn Medal for highest ranking graduating student and the Professional Engineers of Ontario Medal for Academic Achievement. He moved to Calgary to pursue his passion of skiing, where he completed a MSc and PhD in Biomedical Engineering under the supervision of Richard Frayne, and then completed a Post-doctoral Fellowship with Bruce Pike in the department of Radiology also at the University of Calgary. Dr MacDonald was appointed as an Assistant Professor in the Department of Electrical and Software Engineering in 2020.
MacDonald's research has including a breadth of experiments involving the use of Magnetic Resonance Imaging (MRI), including endovascular catheter tracking, quantitative cerebrovascular imaging, imaging of brain aging physiology. Currently his research focuses on big data and machine learning for MRI applications. His research program has three core themes: Theme 1 – Image acquisition and reconstruction for MRI visualization, Theme 2 – Big Data science for biomedical application using data integration, statistics and machine learning, Theme 3 – Modeling of brain circuits to inspire the next generation of intelligent algorithms.
Research
Participation in university strategic initiatives
Courses
| Course number | Course title | Semester |
| --- | --- | --- |
| BMEN 415 | Sensor Systems & Data Analytics | W2021, W2022, W2023 |
| BMEN 509 | Introduction to Biomedical Imaging and Applications | W2023 |
| ENSF 619.03 | Advanced Data Analytics | F2021, F2022 |
| MDSC 689.02 | Advanced Magnetic Resonance Imaging (Guest Lecturer) | W2021, W2022 |
More Information
Recruitment: 
Applicants with backgrounds in Electrical Engineering, Software Engineering, Biomedical Engineering, and Computer Science are a good fit with this supervisor. Applicants with other Engineering or Science Degrees can be considered. Skills in programming, image processing, machine learning, and medical imaging are considered an asset. High GPA, previous research productivity, enthusiasm and work-ethic is weighted considerably. Applications should provide a CV, transcripts, and letter describing their interests and alignment with the research program.
Our program promotes one of skill development, including: programming, writing and presentation skills. In addition to conducting cutting edge research, we aim to have highly successful trainees move into top industry and academic positions. A lab culture promoting healthy work-life balance, equity, diversity and inclusion is intended to yield an idea meritocracy to have high impact with research.