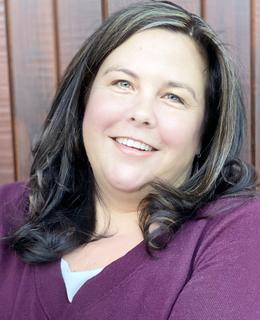 Dr. Lorelli Nowell, RN, PhD
Positions
Assistant Dean, Graduate Programs
Faculty of Nursing, Dean's Office
Associate Professor
Faculty of Nursing, Faculty
Teaching and Learning Research Professorship
Faculty of Nursing
Executive Committe Portfolio Lead
O'Brien Institute for Public Health
Early Career Researcher Editorial Board
Journal of Advanced Nursing
Background
Educational Background
PhD University of Calgary, 2017
MN University of Calgary, 2012
BScN Thompson Rivers University, 2000
Biography
Dr. Lorelli Nowell has been teaching in the Faculty of Nursing since 2003 and recently rejoined the faculty as an Assistant Professor with a Teaching and Learning Research Professorship. After finishing her PhD in Nursing at the University of Calgary in 2017, she completed an Eyes High Postdoctoral Fellowship at the Taylor Institute for Teaching and Learning. She earned her Master of Nursing from the University of Calgary in 2012, and her Bachelor of Science in Nursing from Thompson Rivers University in 2000.
Dr. Nowell is passionate about teaching and learning and she has a strong mixed methods research background with numerous interdisciplinary collaborations. Her emerging program of research focuses on studying innovations in teaching and learning, the professional learning and development of educators, and mentorship to support teaching and learning practices. She has published her research in several high impact journals and frequently presents at regional, national, and international conferences.
Dr. Nowell supervises students with an interest in teaching and learning, mentorship, and professional development using knowledge synthesis and mixed methods research approaches.
Research
Areas of Research
Innovations in Teaching and Learning, Mentorship, Professional learning and development, Interdisciplinary research and education, Knowledge synthesis, Mixed methods research, Knowledge translation
Participation in university strategic initiatives
Courses
| Course number | Course title | Semester |
| --- | --- | --- |
| NURS 622 | Foundational Philosophy for Teaching and Learning Across Contexts | WINTER 2020, 2021, 2022 |
| NURS 668 | Healthcare Grand Challenge | SUMMER 2020, 2021, 2023 |
| NURS 664 | Innovations in Health Systems | SPRING 2020, 2023 |
| NURS 628 | Specialized Practice Demonstration: Innovations in Teaching and Learning | SUMMER 2022 |
Projects
Enhancing e-learning opportunities to foster virtual caring competencies: Developing an evidence informed framework
In this SSHRC funded study, our multidisciplinary team from several caring professions will use a mixed methods approach to develop an evidence-informed framework that articulates the conditions that promote creation of productive e-learning opportunities to support students to develop essential virtual caring competencies. This framework will build upon evidence related to effective teaching of caring competencies using online technologies, and advance theoretical understanding relevant to developing interpersonal and technological skills required to work in virtual settings. 
---
Practice Learning and Teaching Orientations (PLATO): A strategic teaching and learning initiative to foster student-preceptor partnerships
In this funded Teaching Scholars project, I am developing, implementing, and evaluating Practice Learning and Teaching Orientations (PLATO) courses to support the development of effective partnerships between preceptors and students. 
Awards
Teaching Award for Educational Leadership,

University of Calgary.

2022

Excellence in Research Award,

Faculty of Nursing.

2022

Outstanding Paper ,

Emerald Literati Awards.

2021

Teaching Scholar,

University of Calgary.

2021

Emerging Scholar,

Lawrence S. Bloomberg Faculty of Nursing.

2017

Inspirational Preceptor/Mentor,

Faculty of Nursing.

2017