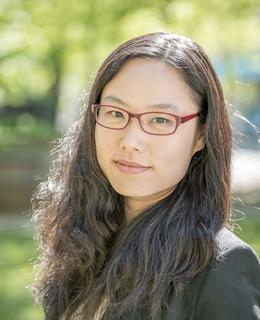 Dr. Lin Yang, PhD
Positions
Adjunct Associate Professor
Cumming School of Medicine, Department of Oncology
Adjunct Associate Professor
Cumming School of Medicine, Department of Community Health Sciences
Member
Arnie Charbonneau Cancer Institute
Member
O'Brien Institute for Public Health
Member
Libin Cardiovascular Institute
Child Health & Wellness Researcher
Alberta Children's Hospital Research Institute
I'm looking for...
Funding
Learning opportunities
Research partners
Background
Educational Background
BSc Movement science , Beijing Sport University, 2003
MSc Statistics, University of Illinois at Urbana Champaign, 2007
MSc Kinesiology, University of Illinois at Urbana Champaign, 2008
PhD Medical Science , University of Cambridge, 2022
Biography
Dr. Lin Yang is an epidemiologist in the Department Cancer Epidemiology and Prevention Research at the Alberta Health Services, and an Adjunct Associate Professor at the Departments of Oncology and Community Health Sciences in the University of Calgary. Prior to moving to Canada, she was an Assistant Professor of Epidemiology in the Medical University of Vienna. Dr. Yang has a multidisciplinary background including kinesiology, statistics, epidemiology and cancer prevention and control.
She has conducted studies within large cohorts including the European Prospective Investigation into Cancer-Norfolk study (UK), Nurses' Health Study (US), National Health and Nutrition Examination Survey (US nationally representative), and one of the first large scale quasi-experiments – Commuting and Health in Cambridge study (UK) – investigating the impact of major transport infrastructural intervention on health outcomes.
Using a transdisciplinary approach, her research program integrates methodologies from clinical research, epidemiology, and implementation science. Projects in her program incorporate cutting-edge technologies in novel biological markers assessment and 24-hour activity monitoring to identify modifiable dimensions of daily activity as risk factors of cancer and the impact on cancer progression; leverage intervention studies to examine the optimal type, dose, and timing of exercise to improve patient reported and clinical outcomes across the cancer care continuum; and actively work with healthcare teams to harmonize innovative movement-based interventions in the cancer care pathway.
Research
Areas of Research
Epidemiology, Physical activity, sedentary behaviour and sleep, Obesity, Population health, Cancer prevention and control, Implementation science
Participation in university strategic initiatives