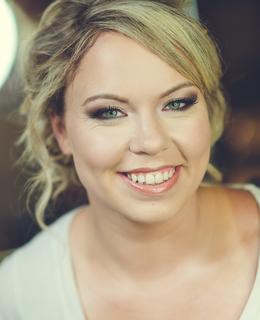 Positions
Assistant Professor
Cumming School of Medicine, Department of Psychiatry
Full Member
Hotchkiss Brain Institute, Mathison Centre for Mental Health Research and Education
Parker Research Chair in Psychedelics
University of Calgary
Background
Educational Background
PhD Neurobiology, University of Chicago,
MS Translational Science, University of Chicago,
BSc Neuroscience, University of Michigan,
Biography
Dr. Leah Mayo is an Assistant Professor in the Department of Psychiatry, a Full Member of the Hotchkiss Brain Institute and the Mathison Centre for Mental Health Research & Education, and the Parker Research Chair in Psychedelics. Her research focuses on developing novel pharmacological interventions for stress-related mental health disorders, such as substance use disorders and post-traumatic stress disorder. Her group has a particular focus on cannabinoid- and psychedelic-based therapeutic opportunities, which they explore using behavioral pharmacology, psychophysiology, and neuroimaging. Beyond developing novel treatment strategies, her group is also interested in gaining mechanistic insight into stress and social processing in healthy and clinical populations.
Research
Participation in university strategic initiatives
Projects
Mechanisms supporting psilocybin-assisted psychotherapy to reduce heavy drinking in patients with an alcohol use disorder
This double-blind, active-control RCT will evaluate the efficacy of psilocybin combined with Motivational Enhancement Therapy to reduce heavy drinking in a patient population with an alcohol use disorder. Beyond standard clinical outcomes, it will include brain and behavioral assessments of intervention effects, providing novel insights into how psilocybin-assisted psychotherapy may impact brain and behavioral outcomes to promote reductions in heavy alcohol use.
This project is funded by a $1,000,000 CIHR project grant.
For more information, contact research coordinator Kaitlin O'Grady (kaitlin.ogrady@ucalgary.ca)
Awards
Early Career Award,

Society for Social Neuroscience.

2021

Somerfeld-Ziskind Research Award,

Society of Biological Psychiatry.

2021

Young Scientist Award,

European Behavioral Pharmacology Society.

2021

Associate Membership,

American College on Neuropsychopharmacology.

2020

NARSAD Young Investigator Award,

Brain & Behavioral Research Foundation.

2018