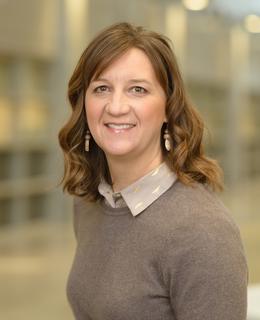 Dr. Laura Sycuro
Positions
Assistant Professor
Cumming School of Medicine
Full Member
The Calvin, Phoebe and Joan Snyder Institute for Chronic Diseases
Child Health & Wellness Researcher
Alberta Children's Hospital Research Institute
Background
Educational Background
B.A. , University of Colorado, 2000
Doctor of Philosophy , University of Washington, 2009
M.S. , University of Washington, 2006
Research
Areas of Research
Microbiome
Maternal Health
Neonatology
Bioinformatics
Preterm Birth
Activities
The broad goal of my research program is to harness the microbiome to promote maternal and child health. My lab is working to advance the precision with which we define the composition of the microbiome and mechanistically link its species and genes to health outcomes. This work is unfolding in three directions:
1) Development and application of emerging technologies that deepen our understanding of the microbiome's genomic content.
2) Elucidation of bacterial functions that alter community dynamics, reproductive tissues, and inflammatory processes.
3) Discovery of microbiome features that promote maternal health, predict pregnancy outcomes, and influence child health.
Our interdisciplinary approach marries longitudinal human cohort studies with leading edge 'omics technologies and multi-dimensional cell culture models to move from observation to mechanistic discovery. Current projects include: 1) The Alberta BLOOM birth cohort initiative that aims to understand how the maternal microbiome, both in pregnancy and in microbial transmission to the newborn, impacts the lifelong health of children.
2) Study of how select members of vaginal microbiome are able to ascend, remodel the cervix, and gain access to the amniotic fluid. We are focusing on poorly understood bacteria, including Sneathia and Prevotella species, which are tightly linked to premature birth.
Participation in university strategic initiatives
Courses
| Course number | Course title | Semester |
| --- | --- | --- |
| MDGE 724 LAB 01 B01 | Intro Bioinformatics Resources | 2020 |
Awards
Fellowship,

2016

Nomination,

2016