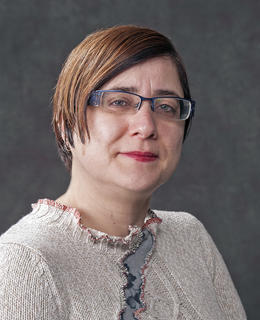 Positions
Full Member
Hotchkiss Brain Institute
Background
Educational Background
B. Eng. Electronic Systems, Monterrey Institut Technology & Higher Education, 1995
Ph.D. Imaging and Systems, Institut National Sciences Appliquees de Lyon, 2001
Research
Areas of Research
Mental Health
Activities
My research work is centered in High Intensity Focused Ultrasound (HIFU) therapy. My research activities centre on developing tools for facilitating translation by providing pre-clinical and experimental platforms for HIFU. As a result, I am starting collaborative work projects to support clinical and pre-clinical MRI guided HIFU.
I also work on developing further site applications for HIFU therapy. This includes the investigation of bio-effects, design of new therapeutic devices and exploration of different monitoring tools for therapy in order to achieve the safest and most effective treatment result.
During previous research work I designed and tested new HIFU probes for prostate cancer, used modeling to improve clinical outcomes, and performed clinical evaluation of elastographic imaging techniques for HIFU treatment evaluation and lesion formation control.  
My research interest is the continuous improvement of HIFU as a therapeutic approach with the main goal of achieving opportune translation of research results. 
Courses
| Course number | Course title | Semester |
| --- | --- | --- |
| BMEN 401 TUT 01 T01 | Fndmnt'l Bio Med Device & Tech | 2021 |
| BMEN 401 LEC 01 01 | Fndmnt'l Bio Med Device & Tech | 2021 |
| BMEN 509 LAB 01 B01 | Intro BMEN Image & Appl | 2020 |
| BMEN 509 LEC 01 01 | Intro BMEN Image & Appl | 2020 |
| ENEL 61985 LEC 01 01 | Special Problems | 2020 |