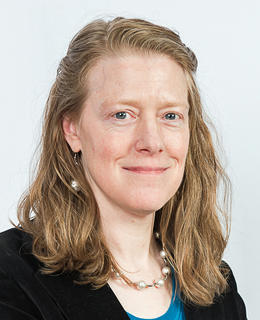 Dr. Kristin M. von Ranson, Ph.D., R.Psych.
Affiliations
Full Member
Hotchkiss Brain Institute
Full Member
Mathison Centre for Mental Health Research and Education
Member
O'Brien Institute for Public Health
Child Health & Wellness Researcher
Alberta Children's Hospital Research Institute
I'm looking for...
Research partners
Prospective graduate students in clinical psychology with similar research interests.
Background
Educational Background
A.B. (honors) Psychology, Bryn Mawr College, 1988
Ph.D. Clinical Psychology/Clinical Science, University of Minnesota, 1998
Postdoctoral fellowship Pediatric Psychology/Adolescent Medicine, Cincinnati Children's Hospital Medical Center, 2000
Research
Areas of Research
Eating Disorders and Body Image
Psychopathology
Activities
I'm an expert in eating disorders and body image across the lifespan. I use a variety of research methods to examine risk and maintenance factors for eating disorders with the aim of reducing the burden of the spectrum of eating disturbances. My research involves child, adolescent, and adult patients and community members, as well as families. One of my primary research interests is helping to understand and bridge the gap between researchers' recommendations and practitioners' choice of psychotherapies. Another primary research interest is examining the relationship between eating disorders and behavioural addictions. I am also interested in associations of eating problems with comorbid psychopathology, such as substance misuse, anxiety, depression, and childhood externalizing disorders, as a means to identify shared aetiological and maintenance factors. Other research projects focus on topics including personality, attentional biases, and the efficacy and effectiveness of specific psychological treatments for eating disorders.
Participation in university strategic initiatives
Courses
| Course number | Course title | Semester |
| --- | --- | --- |
| PSYC 501.23 SEC 01 S01 | Honours Topics Seminar Psych | Winter 2020 |
| PSYC 671 LEC 01 01 | Adult Assessment | Fall 2021 |
| PSYC 750.11 | Eating Disorders | Winter 2023 |
Awards
Faculty of Graduate Studies My SupervisorSkills GREAT Supervisor Award,

Faculty of Graduate Studies, University of Calgary.

2016

Feminist Mentoring Award,

Section of Women and Psychology, Canadian Psychological Association.

2016

Nominee, Supervisory Excellence Award,

Graduate Students' Association, University of Calgary.

2016

Fellow,

Academy for Eating Disorders.

2005

Huffman-Capraro Award (best abstract),

North American Society for Pediatric and Adolescent Gynecology.

2000

Conference Trainee Travel Award (best abstract),

Eating Disorder Research Society.

1997
In the News
the Body Project. 660 News. (2018)