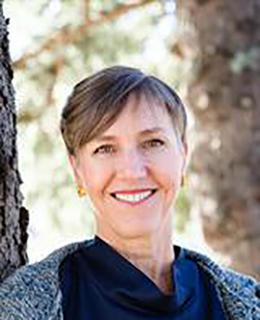 Positions
Associate Professor
Werklund School of Education, Specialization, Learning Sciences
Background
Educational Background
Ph.D. Education Technology, The University of Calgary, 2009
Masters of Education Distance Education, Athabasca University, 2003
Science Geology, University of Alberta, 1985
Biography
Before becoming an educator, Dr. Krista Francis, studied geology and actuarial sciences. She has experience mapping coal seams on the Arctic tundra of Ellesmere Island and calculating the actuarial worth of pension plans. She and her husband have been married forever and have three happy grown children. She was born in Lethbridge and grew up moving around a lot. She went to junior high in Kuala Lumpur, Malaysia and high school in Rio de Janeiro, Brazil.
Professional & Community Affiliations
Dr. Francis' interest in teacher professional learning of mathematics has lead her to collaborate with University of Calgary Partner Research Schools, most recently with Westmount Charter. She is a member of National Council of Teachers of Mathematics (NCTM), Canadian Mathematics Educators Study Group (CMESG). Canadian Society for the Study of Education (CSSE), ASCD (formerly Association for Supervision and Curriculum Development), AECT – Association for Educational Communications and Technology and American Educational Research Association (AERA).
Research
Areas of Research
Activity
Dr. Francis' research focusses on spatial reasoning and the educational practices that problematize it in classrooms. An ongoing analysis over 5000 learning discourses found only a handful of conceptual metaphors characterizing these theories. Seeking more nuanced notions, she is starting to investigate learning in other languages and is finding entirely different metaphors. Dr. Francis has published books and articles in the areas of spatial reasoning, mathematics and STEM learning, learning discourses, and curriculum theory.
Interests:
Spatial Reasoning 
Mathematics
Programming robots
Playing board games
Teaching and learning theories and discourses
Courses
| Course number | Course title | Semester |
| --- | --- | --- |
| EDUC 42702 SEC 04 S04 | STEM Elementary Route | 2021 |
| EDUC 46007 SEC 01 S01 | Splz'n I Elem Mathematics | 2020 |
| EDUC 54602 SEC 07 S07 | Design-based Elementary Route | 2021 |
| EDUC 54603 SEC 01 S01 | Design-based Secondary Route | 2021 |
Projects
Webs associated with the meaning of learn in Cree
(funded by Werklund Support to Engage with Community Grant)
---
Intersection of play and board games with spatial and logical reasoning: Children's learning with games in elementary school mathematics
(funded by the Social Sciences and Humanities Research Council of Canada)
---
The intersection of math, spatial reasoning, and robotics programming: an emergent, multi-faceted study on how children learn through STEM education
(funded by the Social Sciences and Humanities Research Council of Canada)
Awards
Nominated for Werklund Educational Leadership Award,

Werklund School of Education, University of Calgary.

Graduate Research Scholarship,

The University of Calgary.

2005

Graduate Research Scholarship,

The University of Calgary.

2004

Graduate Student Scholarship,

The Alberta Heritage Scholarship Fund.

2002

Graduate Student Scholarship,

The Alberta Heritage Scholarship Fund.

2001
Publications
Translating video to comics for sharing classroom practice.

Francis, Krista, & Khan, Steven . The Ontario Mathematics Gazette. (2022)

Exploring the synergy between the move steering input and turning a robot.

Francis, Krista, Rothschuh, Stefan, Hamilton, Sarah & Diehl, Graham. Elementary STEM Journal . 26-32. (2021)

Malleability of Spatial Reasoning with Short-Term and Long-Term Robotics Interventions.

Francis, Krista, Rothschuh, Stefan, Poscente, Dana, & Davis, Brent . Technology, Knowledge and Learning. 1-30. (2021)

Steering a robot to engage in number and spatial sense.

Francis, Krista, Rothschuh, Stefan, Hamilton, Sarah & Diehl, Graham. The Variable (a periodical by the Saskatchewan Mathematics Teachers' Society) . 30-44. (2021)

The central position of education in knowledge mobilization: insights from network analyses of spatial reasoning research across disciplines. .

Woolcott, G., Chamberlain, D., Hawes, Z., Drefs, M., Bruce, C., Davis, B., Francis, K., Hallowell, D., McGarvey, L., Moss, J., Mulligan, J., Okamoto, N., Sinclair, N., & Whiteley, W. Scientometrics . 2323-2347. (2021)

Introduction to the Special Issue on Re-Imagining the M in STEM: Mathematics actions for innovative, resilient and culturally rich communities.

Nicol, C., Nolan, K., Glanfield, F., & Francis, K.. Canadian Journal of Science, Mathematics and Technology Education. 175-181. (2020)

Teacher professional learning with/in Place.

Nicol, C., Gerofsky, S., Nolan, K., Francis, K. & Fritzlan, A. Canadian Journal of Science, Mathematics and Technology Education . 190-204. (2021)

Play and mathematics.

Francis, K.. Journal of the Canadian Association for Curriculum Studies . 75-89. (2019)

Coding robots as a source of instantiations for arithmetic.

Francis, Krista & Davis, Brent . Digital Experiences of Mathematics. 71-86. (2018)
Engaging Minds: Evolving Learning and Teaching.

Davis, Brent & Francis, Krista. Routledge. (2022)

STEM education by design: Opening horizons of possibility.

Davis, Brent, Francis, Krista, & Friesen, Sharon. Routledge. (2019)

Syntonic Appropriation for Growth in Mathematical Understanding: An Argument for Curated Robotics Experiences .

Steven Khan; Krista Francis; Stacy A Costa; Martinovic Dragon; Danesi Marcel. Springer. 143-169. (2021)
Elementary teacher professional learning to explore and extend meaning of number. .

Krista Francis; Sharon L Friesen; Miwa Takeuchi; Armando Paulino Preciado Babb; Barbara Anna Brown. International Congress on Mathematical Education. (2021)

Transforming conceptions of number for the learning of students, teachers, and an educational system.

Krista Francis; Sharon L Friesen; Ronna Mosher; Armando Paulino Preciado Babb. University of Calgary. 17-22. (2020)

Growth in mathematical understanding and spatial reasoning with programming robots.

Krista Francis; Andrew Brent Davis; Stefan Rothschuh. PME-NA. 729-730. (2020)

Enhancing student's spatial reasoning skills with a robotics intervention.

Krista Francis; Stefan Rothschuh; Dana Poscente; Andrew Brent Davis. PME-NA. 2208-2212. (2020)

Computational thinking and experiences of aritimetic.

Andrew Brent Davis; Krista Francis. Mathematics Knowledge Network. 1120. (2020)

Report of working group: Robotics mathematics education.

Krista Francis Dr.. CMESG. (2019)

Robots as mathematical objects- and actions-to-think-with.

Krista Francis Dr.. European Research in Mathematics Education. (2018)

Number, arithmetic, multiplicative thinking and coding.

Krista Francis Dr.. European Research in Mathematics Education. online. (2017)

Learning Arithmetic by Programming Robots.

Krista Francis Dr.. University of Arizona. 191-194. (2016)

Pioneering STEM Education: A Course forPre-Service Teachers.

Krista Francis Dr.. IEEE. 324-331. (2016)

Elementary teacher professional learning to explore and extend meaning of number. .

Francis, K, Friesen, S., Takeuchi, M, Preciado Babb, A.P., & Brown, B. . 14th International Congress on Mathematical Education. (2021)

Re-Storying the M in STEM: How Mathematics Education Might/Can Shape STEM in STEM Education.

Thom, J., Nicol, C., Fritzlan, A., Francis, K., Glanfield, F., & Ghostkeeper, E. . Proceedings of the 2020 STEM in Education Conference. (2021)

Enhancing student's spatial reasoning skills with a robotics intervention.

Francis, K., Rothschuh, S., & Davis, B. . Proceedings of the 42nd meeting of the North American Chapter of the International Group of the Psychology of Mathematics Education. (2020)

Growth in mathematical understanding and spatial reasoning with programming robots..

Francis, K., Rothschuh, S., & Davis, B. . Proceedings of the 42nd meeting of the North American Chapter of the International Group of the Psychology of Mathematics Education. (2020)

Computational thinking and experiences of aritimetic.

Francis, K., & Davis, B. . Proceedings of the Online Seminar Series on Programming in Mathematics Education. (2020)

Teacher Professional Learning With/in Place .

Nicol, C., Nolan, T., Francis, K., & Fritzlan, A.. Paper Summaries of the 2019 AERA Annual Meeting,. (2019)