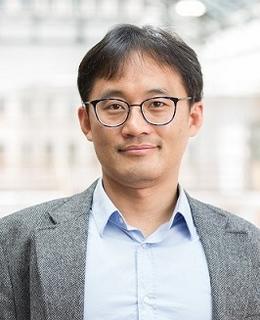 Professor KJ (Kyoung Jin) Choi
Positions
Associate Professor
Haskayne School of Business, Finance [FNCE]
Background
Educational Background
B.S. Mathematics, Postech (Pohang Univ. of Science & Tech), 1998
Doctor of Philosophy Economics, Washington Univ at St Louis, 2011
Doctor of Philosophy Mathematics, Korea Advcd Inst of Sci & Tech, 2004
Biography
Kyoung Jin (KJ) Choi is an Assosiate Professor of Finance at the Haskayne School of Business, University of Calgary. He joined the faculty in July 2011. KJ holds a PhD in Economics from Washington University in St. Louis, a PhD in Mathematics from Korea Advanced Institute of Science and Technology (KAIST), and a BS in Mathematics from Pohang University in Science and Technology (POSTECH). Previously he has held the position at the Korea Institute for Advanced Studies (KIAS).
KJ's areas of research interest includes (real and financial) investment, Fintech (blockchain), dynamic contracting, and consumption. His recent research focuses primarily on mechanism design problems of decentralized platforms and algorithmic stablecoins on blockchain, and implications of the introduction of CBDC (Central Bank Digital Currency) for the current financial system. He has participated in the Model X project of the Bank of Canada for the architecture design of the Canadian CBDC. He has also worked on the linkage between heterogeneous consumption patterns and asset returns. His prior work has been published at various economics and finance journals including Journal of Economic Theory, Rand journal of Economics, Mathematical Finance, Journal of Economic Dynamics and Control, and Journal of Financial and Quantitative Analysis.
KJ has been teaching FinTech, Futures and Options, and Topics in Corporate Finance and Asset Pricing at the undergraduate, MBA, and Ph.D. levels.
Courses
| Course number | Course title | Semester |
| --- | --- | --- |
| FNCE 445 | Futures and Options | Fall 2021 |
| FNCE 481 | FinTech | Fall 2021 |
| FNCE 631 | FinTech | Fall 2021 |
| FNCE 799.07 | Topics in Asset Pricing and Corporate Finance | Fall 2021 |
| FNCE 445 | Futures and Options | Winter 2022 |
Awards
Dean's award for Unparalleled Learning Opportunities,

Haskayne School of Business, University of Calgary.

2019

2021