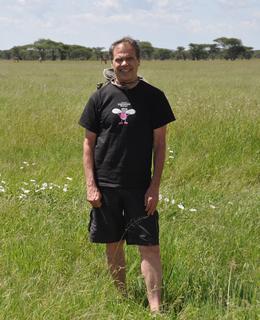 Professor Kenneth Daniel Lukowiak, PhD
Positions
Professor
Cumming School of Medicine
Full Member
Hotchkiss Brain Institute
Contact information
Email, phone or snail mail about anything
Background
Educational Background
B.S. Biological Sciences, Iona College, 1969
Doctor of Philosophy Neurophysiology, State University of New York, 1973
Research
Areas of Research
Behavioural ecology of stress
Activities
Dr. Ken Lukowiak's current research interests focus on how environmentally relevant stressors alter long-term memory (LTM) formation - primarily in the pond snail, Lymnaea stagnalis. Stress can either enhance or suppress LTM formation depending on bothe the stressor and when the stress is perceived by the animal. Finally, Lukowiak's lab is also studying why some snails from local ponds that are geographically close together differ in cognitive abilities. That is, why are snails from one pond smarter than from a closely situated pond. In addition to his current position as Professor in the Faculty of Medicine, Lukowiak is a visiting Professor at Tribhuvan University and Patan Academy of Health Sciences in Kathmandu, Nepal. As well he is also visiting professor of Physiology at the Bugando Medical in Mwanza Tanzania. He has been an Editor of JEB (Journal of Experimental Biology) since 2004 and is also on the Editorial Board of the open-access journals Molecular Brain and Communicative and Integrative Biology.
Courses
| Course number | Course title | Semester |
| --- | --- | --- |
| MDSC 409 LEC 01 01 | Brain and Society | 2021 |
| MDSC 409 LEC 01 01 | Brain and Society | 2020 |
Projects
Stress, learning and memory
Using ecologically relevant stressors we examine how stress alters learning and memory formation. Some examples are the Garcia-effect; configural learning and transforming a predator-naive strain into a predator-experienced strain.
Awards
award,

2017

award,

2016

scholarship,

2015

award,

2012

salary support award,

2011

award,

2009