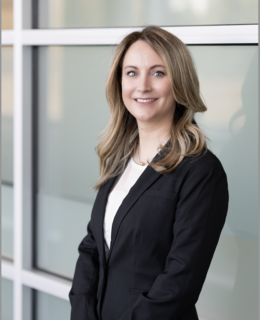 Dr. Kelly Larkin-Kaiser, PhD
Positions
Associate Director, RESTORE Network
Cumming School of Medicine, Department of Clinical Neurosciences
Adjunct Assistant Research Professor
Cumming School of Medicine, Department of Clinical Neurosciences
Associate Member
Hotchkiss Brain Institute
Child Health & Wellness Researcher
Alberta Children's Hospital Research Institute
Background
Educational Background
BSc Honours Human Kinetics, University of Guelph,
Diploma Sports Injury Medicine, Sheridan College,
MSc Human Performance, University of Florida,
PhD Applied Physiology and Kinesiology, University of Florida,
Research
Areas of Research
Neuroscience and Rehabilitation
My research background can be classified under the umbrella of neuroscience, applied muscle physiology, pediatrics, and rehabilitation. My research spans multiple dimensional scales ranging from whole-body, to tissue level structure and function, and includes basic, applied, and translational approaches. The breadth of my research utilizes neuromuscular physiology approaches to evaluate the effectiveness of interventions and technology for neurorehabilitation (i.e., electrical stimulation, robotic exoskeletons, virtual reality etc.). Furthermore, my research focuses on investigating the dosimetry, therapeutic effectiveness and proper application of interventions to enhance neural, musculoskeletal and cardiovascular function in people with neurological diseases/disorders (i.e., Spinal Cord Injury, Cerebral Palsy, Stroke etc.). 
Participation in university strategic initiatives
Courses
| Course number | Course title | Semester |
| --- | --- | --- |
| KNES 259 | Human Anatomy and Physiology I | 2013-2019 |
| KNES 260 | Human Anatomy and Physiology II | 2013-2019 |
| KNES 460 | Human Anatomy Practicum | Spring/Summer 2014 |
| KNES 371 | Scientific Basis of Prevention and Care of Athletic Injuries | Winter 2015 |