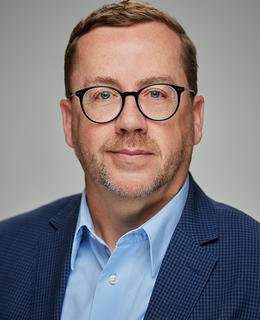 Dr. Kelly Dean Schwartz, PhD RPsych
Positions
Associate Professor
Werklund School of Education
Adjunct Associate Professor
Full Member
Hotchkiss Brain Institute
Full Member
Mathison Centre for Mental Health Research and Education
Child Health & Wellness Researcher
Alberta Children's Hospital Research Institute, Owerko Centre
Background
Credentials
Registered Psychologist #2166, College of Alberta Psychologists, 1993
Educational Background
Doctor of Philosophy Social Psychology, The University of Calgary, 2002
Master of Science Educational Psychology, The University of Calgary, 1992
Bachelor of Arts (Honours) Psychology, The University of Manitoba, 1988
Biography
Dr. Kelly Dean Schwartz is an Associate Professor in the School and Applied Child Psychology program. He has a Ph.D. in Social Psychology and an MSc in Educational Psychology from the University of Calgary. From 2008-2015, he was Director of the U of C Applied Psychological and Educational Services (U-CAPES), an on-campus clinic serving children and families Calgary and area (now called Integrated Services in Education, ISE). As a registered psychologist (1993), he began his career with a Calgary school board and worked extensively with children and adolescents who had severe learning and/or social/emotional needs. Prior to his current appointment, Dr. Schwartz was on faculty at Ambrose University College for over 12 years where he served as Program Head of Behavioural Science. He has been active on the boards and committees of the College of Alberta Psychologists, the Psychologists Association of Alberta, the Canadian Psychological Association (Family Psychology Section), and HopeShares Canada.
Professional & Community Affiliations
Dr. Schwartz has previously served as a Research Fellow with the Institute of Marriage and Family Canada (Ottawa) and a Scientific Advisor for Search Institute's (Minneapolis, MN) Center for Spiritual Development in Childhood and Adolescence. He has also served as a member of the College of Alberta Psychologists Hearing Tribunal/Complaint Review Committee, as member and chair of ministry-appointed Alberta Education tribunals, and as a member and vice-chair on the Board of Directors for the Psychologists Association of Alberta (2017-2019). Dr. Schwartz has also served as a director on several local and international non-profit boards and is past Chair of the Board of Directors for HopeShares Canada, a nonprofit registered Canadian charity that operates a community development agency in Bhekulwandle, South Africa, serving children and families in the areas of literacy, health, education, leadership, and spiritual development.
Currently, Dr. Schwartz is a full member of the Alberta Children's Hospital Research Institutes (ACHRI), the Owerko Centre, the Hotchkiss Brain Institute (HBI), and the Mathison Centre for Mental Health and Education. He is also Researcher with the Canadian Institute of Military and Veteran Health Research and the Canadian Association of Fire Chiefs. Dr. Schwartz is also a Board of Director, Sonshine Community Services.
https://research4kids.ucalgary.ca/
https://cumming.ucalgary.ca/owerko/
https://hbi.ucalgary.ca/
Research
Areas of Research
Theoretical Orientations:
developmental
ecological
family systems
positive youth development
resiliency
Scholarly Activity
Dr. Schwartz is active in the fields of child and adolescent development, family and parent-child relationships, and international child development. He has held several national and international grants for his research in positive youth development and psychology of family, and he regularly serves as a reviewer for several notable academic journals. His work has been published articles and chapters in numerous academic and common publications, and he has presented symposia and invited lectures at over 70 national and international conferences.
Interests:
Adolescent development
Child development
International community development
Family psychology (military-connected and first responder families)
Social development
Positive youth development
Media studies and literacy
School-based mental health
Stress and child/family impacts
Participation in university strategic initiatives
Courses
| Course number | Course title | Semester |
| --- | --- | --- |
| EDPS 761 | Advanced Doctoral Practicum in Clincal Assessment | Spring 2022 |
| EDPS 669 | Social-Emotional Assessment and Intervention | Winter 2022 |
| EDPS 650 | Family and Social Bases of Behaviour | Winter 2022 |
Projects
Current:
Canadian Institutes of Health Research: Operating Grant (CIHR: 2021-2022): Co-Investigator; Understanding Vaccine Confidence and Decision-Making Among Canadian Youth: Survey and Intervention Development. ($170,329)
Child Health and Wellness Grand Challenge Catalyst Grant (ACHRI; 2021-2022): Co-Invesigator; Measure what matters: Identifying Key Indicators to Align Health and Social Policy and Service Delivery with Child Health and Well-being. ($199,708)
Canadian Institutes of Health Research: Operating Grant (CIHR; 2020-2021): Principal Investigator; COVID-19 Variant Supplement - Screening Student Resiliency and Mental Health Indicators During School Re-Entry. ($49,063)
Canadian Institutes of Health Research: Operating Grant (CIHR; 2020-2021): Principal Investigator; Screening Student Resiliency and Mental Health Indicators During School Re-Entry. ($199,087)
Canadian Institutes of Health Research Team Grant (CIHR; 2020-2024): Principal Investigator; Designing and implementing a psychoeducational support intervention for spouses and children in first responder (e.g., fire, police, paramedic) and military-connected famiilies. ($974,898)
Canadian Insititutes of Military and Veteran Health Research (CIMVHR; 2020-2021): Co-investigator; Study to understand the root causes of Veteran homlessness in Alberta. ($114,410)
CIHR Knowledge Synthesis Grant (2020-2021): Co-investigator; Scoping review of school-based suicide risk assessment using e-health. ($43,063)
Policywise Secondary Data Use Grant (2019-2020): Co-investigator; Screen time, child development, and parental monitoring. ($5,000)
Awards
2021 Fire Researcher of the Year Awar,

Canadian Association of Fire Chiefs.

2021

Distinguished Graduate Supervision Award,

Werklund School of Education.

2020

Senior Research Fellow,

Institute of Marriage and Family Canada.

2015

Senior Research Fellow,

Institute of Marriage and Family Canada.

2014

Senior Research Fellow,

2013

Senior Research Fellow,

2012

Senior Research Fellow,

2011

Senior Research Fellow,

Institute of Marriage and Family Canada (IMFC).

2010

International Project Grant (University of Calgary),

2009

Nomination - 2009 PAA Excellence in Teaching Psychology Award,

2009

Scientific Advisor - Center for Spiritual Development in Childhood and Adolescence,

2008

Senior Research Fellow - Institute of Marriage and Family Canada,

Institute of Marriage and Family Canda.

2008