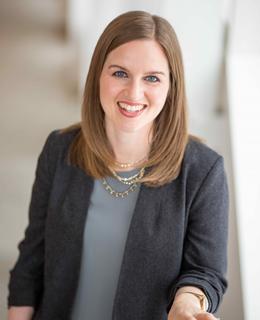 Dr. Kathryn Birnie, PhD RPsych
Positions
Assistant Professor
Cumming School of Medicine, Department of Anesthesiology, Perioperative and Pain Medicine
Assistant Professor
Cumming School of Medicine, Department of Community Health Sciences
Associate Scientific Director
Solutions for Kids in Pain
Adjunct Assistant Professor
Full Member
Hotchkiss Brain Institute
Full Member
Mathison Centre for Mental Health Research and Education
Child Health & Wellness Researcher
Alberta Children's Hospital Research Institute, Owerko Centre
One Child Every Child Impact, Value & Knowledge Mobilization Member
University of Calgary
I'm looking for...
Research partners
Seeking graduate students or postdoctoral fellows in Community Health Sciences, Clinical Psychology, and/or Medical Sciences, patient partners (youth, family members), and community partners,
Research
Areas of Research
Health Services Research
Knowledge Translation
Mental Health
Pain
Psychosocial outcomes
Activities
Dr. Birnie's research focuses on improving the assessment and management of acute, postsurgical, and chronic pain experienced by children, adolescents, and their families. Her research span the knowledge-to-action continuum including creating new knowledge, synthesizing existing evidence, and translating knowledge to inform health practice and policy. Dr. Birnie collaborates with multi-stakeholder teams (patients, families, decision-makers, healthcare providers) to co-design and evaluate psychological interventions and health services in pain. She is a strong advocate for the partnership of patients and families in health research, health care delivery, and health systems design.
Dr. Birnie's research program is guided, in part, by top priorities identified by patients, families, and healthcare providers for pediatric chronic pain research and care in the #PartneringForPain project. Her focus on knowledge translation, patient engagement, and implementation science aligns with her role as Assistant Scientific Director of Solutions for Kids in Pain (SKIP), a national knowledge mobilization network working to improve evidence-based children's pain management through coordination and collaboration.
Current key projects include: co-designing pediatric transitional pain services to prevent the development of chronic pain after surgery; evaluating implementation of psychological interventions for pediatric pain; designing and evaluating psychological interventions for parents in pediatric pain care.
Participation in university strategic initiatives
Projects
Partnering For Pain lab projects