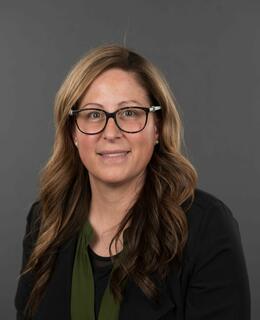 Dr. Katherine S. Bright, PHD, MN, RN
Positions
Adjunct Clinical Professor
Faculty of Nursing, Adjuncts
Assistant Professor
School of Nursing and Midwifery
Child Health & Wellness Researcher
Alberta Children's Hospital Research Institute
Associate Member
Hotchkiss Brain Institute
Background
Biography
Dr. Katherine Bright is a clinical adjunct in the Faculty of Nursing, triage coordinator at the Women's Mental Health Clinic in Alberta Health Services, and assistant professor at Mount Royal University.
Her program of research focuses on mental health across different stages of life, including youth and young adults and the perinatal period. She is interested in the use of internet-based transdiagnostic interventions and innovative and emerging trauma therapy including Multi-Modal, Motion-Assisted, Memory Desensitization and Reconsolidation (3MDR). Her research aims to provide personalized treatments that are tailored to the needs of individuals. She strives to enhance the quality and effectiveness of mental health care and contribute to the overall well-being of individuals across different stages of life. In addition to a lack of access to mental healthcare, limited trained therapists, and financial barriers to accessing care, there are a lack of studies evaluating internet-based therapy and no studies evaluating the use of innovative treatments such as 3MDR trauma therapy in youth and young adults and a perinatal population. For internet-based therapies, there is a need to explore different measurement-based screening domains and therapies. For trauma therapies, there is a need to explore the potential of moral injury therapy and 3MDR for perinatal trauma, future work is required to establish non-inferiority to current first-line trauma interventions, to determine long-term efficacy, and to explore mechanisms of effectiveness.
She completed a Health System Impact Postdoctoral Fellowship exploring the use of an e-mental health platform for youth and young adults in ten communities across Alberta. Her supervisors for this fellowship included Dr. Scott Patten, Dr. Gina Dimtropoulos, Dr. Kay Rittenbach and Kerry Bales. Her mentors for this fellowship included Dr. Deb McNeil, Dr. David Johnson, Dr. Frank McMaster, and Dr. Elizabeth Oddone-Paolucci.
Research
Participation in university strategic initiatives