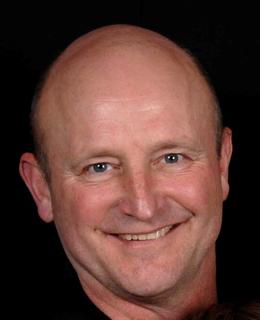 Dr. Karl Thomas Riabowol, PhD
Positions
Professor - Medicine
Cumming School of Medicine, Department of Biochemistry and Molecular Biology
Professor, Joint Appointment
Cumming School of Medicine, Department of Oncology
Member
Arnie Charbonneau Cancer Institute
Member
Robson DNA Science Centre
Child Health & Wellness Researcher
Alberta Children's Hospital Research Institute
Scientific Member
Tom Baker Cancer Centre
Background
Educational Background
B.S. Biological Sciences, Simon Fraser University, 1980
Doctor of Philosophy Biochemistry, Arkansas Medical Sciences, 1985
Post Doctoral Fellow Cold Spring Harbor Laboratory, 1989
Biography
Dr. Riabowol is a full tenured Professor at the University of Calgary where he heads the Aging and Immortalization Laboratory within the Robson DNA Sciences Centre. Following training at Simon Fraser University, the University of Southern California, University of Arkansas for Medical Sciences and Cold Spring Harbor Laboratory, he held a staff position at Cold Spring Harbor Lab before joining the Cancer Biology Research Group at the University of Calgary in 1991. He served two terms as the Head of the Cancer Biology Group in the University of Calgary's Faculty of Medicine and as Vice Director of the Southern Alberta Cancer Research Institute.
His group discovered the first member of the INhibitor of Growth (ING) family of epigenetic regulators and they remain at the forefront of ING research, examining their roles in growth control, cancer, aging and stem cell maintenance. He has published over 125 papers and numerous chapters and reviews, as well as 10 patents dealing with cell cycle regulation and the ING family. His work has been recognized by numerous awards including the Leukemia Society of America's Special Fellowship, The President's Award for Creative Activity Excellence, The Noble Foundation Award for Research and most recently the Killam Annual Professor Award for Excellence in Research, Teaching and Service.
His laboratory provided the first definitive evidence for the inheiritance of telomere length through the male germ line and has provided some of the strongest evidence to date for the contribution of telomere length to lifespan. His group continues to focus on understanding the links between cancer and aging, particularly regarding how telomere dynamics and epigenetic remodelling may contribute to this relationship.
Research
Areas of Research
Cancer
Epigenetics
Gene Regulation
Molecular Mechanisms
Activities
Our laboratory studies the mechanisms that are critical for enforcing the state of cellular senescence in normal human cells to determine how these mechanisms are eluded during the process of cancer cell immortalization. We examine the roles of tumour suppressors, telomeres and transcription factors in these processes. Several years ago we discovered a novel tumour suppressor we called ING1 for INhibitor of Growth that is intimately involved in cell aging, the Hutchinson-Gilford progeria syndrome (HGPS) form of childhood accelerated aging, and cell immortalization leading to cancer. The ING genes encode a family of proteins produced by alternative splicing that contain plant homeodomains (PHDs) that interact with epigenetic histone marks and a LID domain that interacts with nuclear lamin proteins that when mutated, cause HGPS. These proteins also regulate apoptosis through their ability to transduce phospholipid-mediated stress signals resulting from DNA damage and to affect the DNA repair process. The ING proteins act as epigenetic regulators through their targeting of histone acetyltransferase (HAT) and histone deacetylase (HDAC) complexes that regulate chromatin structure and gene expression. Our ongoing research program focuses upon determining how we can regulate the normal activity of these tumour suppressors to block the growth of cancer cells and to extend the replicative lifespan of normal cells through epigenetic modification. We also hope to help define how mutation of the lamin A gene and its association with ING proteins causes HGPS accelerated aging in children. Work in our laboratory also includes examination of telomere biology and the role of replicative senescence in aging and age-related diseases, focusing upon aspects of chromatin remodelling and functions of the ING family of type II tumour suppressors.
Participation in university strategic initiatives
Courses
| Course number | Course title | Semester |
| --- | --- | --- |
| MDGE 722 | Nucleic Acids, DNA Replication, Transcription and RNA Signalling | Fall 2021 |
| MDGE 561 | Aging and Cancer/Apoptosis | Fall 2021 |
| MDGE 624 | Cell Cycle in Cancer & Aging | Winter 2022 |
| MBT/MDGE 674.02 | Molecular, Cellular and Microbial Biology and Immunology | Winter 2022 |
Awards
Josiah H. Gibbs Scholarship in Physical Sciences,

1976

Walter Nicoli Prize for Research in Aging,

1984

Noble Foundation Pre-Doctoral Fellowship,

1982

Leukemia Society of America Special Fellowship,

1990

Alberta Heritage Foundation for Medical Research Scholar,

1991

Faculty of Medicine Distinguished Achievement Award in Res. & Education,

1996

Alberta Heritage Foundation for Medical Research Senior Scholar,

1996

Fellow Award from Japan Society for Promotion of Science,

1998

Faculty of Medicine Cochrane Achievement Award for Research ,

1998

Medical Research Council Scientist Award,

2000

President's Circle Award: Achievement in Research & Creative Excellence,

2000

Alberta Heritage Foundation for Medical Research Scientist Award,

2000

UM/SCC Distinguished Lecturer Award,

Sylvester Cancer Centre, University of Miami.

2004

Alberta Heritage Foundation for Medical Research Senior Scientist Award,

2006

Golden Apple Award for Excellence in Graduate Education,

University of Calgary.

2006

Sage Award for General Excellence,

Faculty of Medicine, University of Calgary.

2007

Sage Award for General Excellence,

Faculty of Medicine, University of Calgary.

2009

Sage Award for General Excellence,

Faculty of Medicine, University of Calgary.

2013

Thomson Reuters Designation Top 5% of Cited Authors in Biology & Biochem.,

2010

AHFMR 20-Year Support Award,

2011

Faculty of Medicine Smith Award for Distinguished Achievement ,

2013

Killam Annual Professor Award for Excellence in Research, Teaching, Service,

2014

Award of Excellence in Research in Aging,

Canadian Institutes of Health Research.

2023
Research Personnel: 
Stephanie Thibodeau, M.Sc. Research Technician/Lab Manager

Yang Yang, M.D. Ph.D. Research Assistant

Harry Peery, Ph.D. Research Associate

Arthur Dantas, Ph.D. Graduate Student

Sergey Dadoyan, Ph.D. Graduate Student

Alexander Hill, M.Sc. Graduate Student

Mahbod Djamshidi, Ph.D. Graduate Student

Fatemeh Hashemi, M.Sc. Graduate Student

Katayoun Heshmatzad, M.Sc. Graduate Student

Tom J. (TJ) Bartizal Ph.D. Graduate Student

Yury Romanov, Honors Undergraduate Research Project Student

Hokan Krowicki, Undergraduate Research Project Student

Nemanja Grujic, Honours Undergraduate Research Project Student

Benedicta Odame-Ankrah, Administrative Assistant