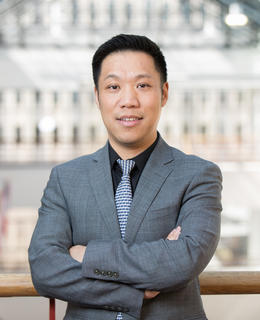 Positions
Senior Director
Haskayne School of Business, Student Services
Background
Educational Background
MEd Education, University of Saskatchewan,
MBA Business Administration, University of Saskatchewan,
Moving to Canada from China as an international student, Kaili experienced first hand how important student services and experiences are to students. Upon completing his undergraduate degree, Kaili decided to build his career with post-secondary institutions. He worked at two of the top 15 Universities in Canada in may areas of student services, such as recruitment, admissions, career development, and experiential learning. While working, Kaili also completed his Master of Education and Master of Business Administration degrees. He currently leads the Haskayne Student Services team, dedicated and committed to creating "raving fans" for the Haskayne School of Business.