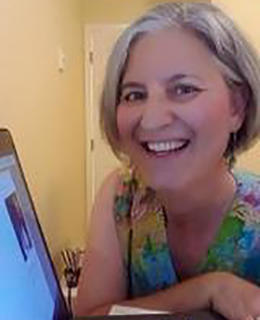 Associate Professor
Werklund School of Education, Specialization, Adult Learning
---
Background
Educational Background
PhD Educational Studies, University of British Columbia, 2009
MEd Adult Education, University of British Columbia, 2004
Master of Environmental Studies Environmental Studies, York University, 1990
BA (Honours) Psychology, York University, 1984
Biography
Originally from Toronto, I worked there and in Vancouver, BC for some 15 years in the not-for-profit sector before undertaking an MEd and a PhD at UBC, where I researched critical shopping as a source of informal learning about globalization, identity, and social change. Following completion of my PhD, I joined the Adult Learning specialization here at Werklund. I employ a feminist neo-Gramscian perspective to pursue my interest in and engagement with questions about work-related learning and post-secondary professional education, learning related to equity and social change, the pedagogical function of cultural practices and texts, globalization and internationalization, and innovative approaches to qualitative inquiry.
Professional & Community Affiliations
I served as Co-President of the Canadian Association for the Study of Adult Education for three years (2013-16) and I am a member of the Editorial Advisory Boards of Adult Education Quarterly and the International Journal of Lifelong Education. I am a member of or engage with the following scholarly organizations:
Research
Areas of Research
Scholarly Activity
I take a transdisciplinary approach in my research, drawing on methods and scholarship from adult education, cultural studies, sociology, women's/gender/queer studies, and sociology. My research illustrates how adult learning occurs in the encounters and processes of everyday life and advances an understanding of adult learning as holistic.
Interests:
Adult education and community development
Adult learning
Comparative and international education
Cultural studies
Feminist theory/research
Gender studies
Gramsci
Social justice and equity in education
Work and learning
Participation in university strategic initiatives
Awards
Qualitative Dissertation Award,

International Institute for Qualitative Methodology.

2009

SSHRC Doctoral Fellowship (2006-08),

SSHRC.

2006

Dean of Education Scholarship,

UBC.

2007

Special UBC Graduate Scholarship,

UBC.

2004

Best Graduate Student Paper,

Canadian Association for the Study of Adult Education.

2007

Coolie Verner Prize,

UBC Department of Educational Studies/Adult Education.

2004
Publications
Popular culture, pedagogy, and learning: Links made in the field of adult education.

Kaela Jubas & Siyin Liang. In S. Brigham, R. McGray, & K. Jubas (Eds.), Adult education and learning in Canada: Advancing a critical legacy. Thompson Educational Publishing. 104-113. (2021)

Adult education and lifelong learning in Canada: Advancing a critical legacy .

Susan Brigham, Robert McGray, & Kaela Jubas (Eds.). Thompson Educational Publishing. ISBN: 978-1-55077-275-3. (2021)

Adult learning through everyday engagement with popular culture.

Kaela Jubas, Jennifer A. Sandlin, Steven J. Burdick, & Robin R. Wright. In T. S. Rocco, M. C. Smith, R. C. Mizzi, L. R. Merriweather, & J. D. Hawley (Eds.), 2020 Handbook of adult and continuing education. Stylus Publishing. 168-176. (2021)

Popular Culture as Pedagogy: Research in the Field of Adult Education.

Kaela Jubas, Nancy Taber, & Tony Brown (Eds.). Sense Publishers. (2015)