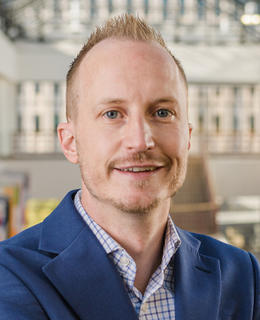 Justin Knibbe
Positions
Assistant Professor (Teaching)
Haskayne School of Business, Entrepreneurship and Innovation [ENTI]
Director
Haskayne School of Business, New Graduate Programs
Background
Biography
Justin Knibbe is an instructor in Entrepreneurship and Innovation at the Haskayne School of Business. Justin has been teaching at Haskayne since 2020 and teaches both undergraduate and graduate students' skills in entrepreneurial thinking, innovation, new venture creation, and leadership.
Justin is an experienced entrepreneur who began his entrepreneurial journey following high school, and he has successfully started and ran several businesses. His first business was an automotive repair shop, an area Justin had no experience in, and so he obtained a journeyman certificate at the Southern Alberta Institute of Technology (SAIT) while he grew the business from one employee to approximately 40. Justin also holds a BComm and an MBA from the Haskayne School of Business.
Justin is a firm believer in experiential learning, and his teaching philosophy aligns with Aristotle who said, "The things we need to learn before we do them, we learn by doing them." Justin's vision is for the classroom to be a place where students learn through hands-on experiences, and he loves creating activities to make lessons come to life.
Justin was nominated for the University of Calgary Students' Union Teaching Excellence Award in the first class he taught, and he won the Teaching Excellence Award for 2020-2021.