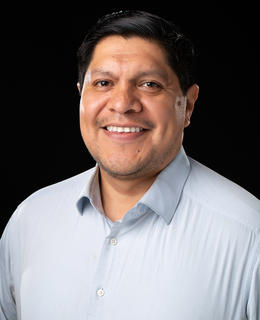 Dr. Julio Garcia Flores, PhD
Positions
Assistant Professor
Cumming School of Medicine, Department of Radiology
Member
Libin Cardiovascular Institute
Child Health & Wellness Researcher
Alberta Children's Hospital Research Institute
Background
Educational Background
BEng , Universidad Autónoma Metropolitana (Mexico), 2006
Doctor of Philosophy , Laval University, 2012
M.S. , Laval University, 2011
Biography
I graduated in Biomedical Engineering at Universidad Autonoma Metropolitana (Mexico) in 2006. I completed my MSc and PhD in Experimental Medicine at Laval University (Quebec City, Canada) in 2012. I have postdoctoral training in cardiovascular magnetic resonance imaging at Northwestern University (Chicago, USA) and at the Stephenson Cardiac Imaging Centre (University of Calgary, Canada). My industrial experience includes the conception and testing (in-vitro, in-vivo with animals) of several new medical devices and medical software design advising. My research focus in cardiac imaging and experimental models from simple solutions to state-of-the-art 3D printing and used multiple imaging technologies evaluating cardiovascular flow hemodynamics.
Research
Areas of Research
Cardiovascular
Congenital Malformations
Magnetic Resonance Imaging
Maternal Health
Pregnancy
Activities
My research focus is cardiac imaging (echo-Doppler and MRI), experimental modelling (in vitro and in vivo), and automated image processing oriented to personalized diagnostic and surgical planning. I am interested in performing advanced precision diagnostic imaging in congenital diseases (pediatric and adult), valve diseases, aortopathies, arrhythmias, brain hemodynamics, and also women's health during pregnancy. The aim is to develop and integrate novel imaging techniques and 3D flow hemodynamic biomarkers to improve clinical diagnosis, treatment and management in close collaboration with physicians.
Participation in university strategic initiatives