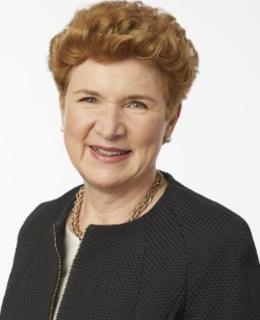 Juliet Guichon, BA, BCL, MA, SJD
Positions
Associate Professor
Cumming School of Medicine
Child Health & Wellness Researcher
Alberta Children's Hospital Research Institute
Background
Educational Background
B.A., History, Yale University,
M.A., Hons. Jurisprudence, University of Oxford,
Bachelor of Civil Law, Law, University of Oxford,
Doctor of Judicial Science, Law, University of Toronto,
Biography
Dr. Guichon is an Associate Professor in the Departments of Community Health Sciences and Pediatrics. She focuses on issues arising at the intersection of law, health care, ethics, religion and journalism. She has authored academic articles, presented at international academic conferences, and is a co-author of Pediatric Ethics: Achieving Excellence When Helping Children (Springer Nature, 2019) and was senior editor of the book, "The Right to Know One's Origins: The Best Interests of Children of Assisted Human Reproduction" (Brussels: ASP, 2013). A grant recipient and award-winning lecturer and seminar leader, Dr. Guichon is a frequent contributor to public debate and has founded seven child health advocacy groups. She has been invited by the Canadian House of Commons and Senate to testify in public hearings on health matters.
This work has been recognized by the Canadian Medical Association with its Medal of Honour, the Canadian Public Health Association with the National Public Health Hero Award, the Alberta Dental Association and College with its Honourary Membership Award and the Alberta Medical Association with its Medal of Honour.
A graduate of Yale University, Dr. Guichon earned two law degrees at Oxford University where she was a Commonwealth Scholar, and a doctoral degree in law at the University of Toronto where she was elected Don of Hall of Massey College. She was called to the Bar of Ontario and has earned the Institute of Corporate Director's designation, ICD.D. A native of Calgary, Dr. Guichon has taught also at the Universities of Toronto and Brussels.
Research
Areas of Research
Ethics, Policy, Activities
Participation in university strategic initiatives
Courses
| Course number | Course title | Semester |
| --- | --- | --- |
| CORE 573 LEC 01 01 | Disability and the Law | |
| MDSC 308 | Research Ethics | |
| Masters In Bioethics | Graduate Course in Bioethics | |
| Ethics teaching | Undergraduate Medical Education | |
Awards
Medal of Honour,

Alberta Medical Association.

2021

Honorary Membership,

Alberta Dental Association and College.

2020

Medal of Honour,

Canadian Medical Association.

2014

National Public Health Hero Award,

Canadian Public Health Association.

2014

Social Accountability Award,

University of Calgary Cumming School of Medicine.

2012