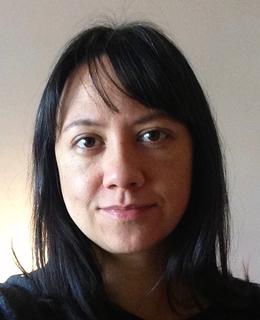 Background
Educational Background
PhD Cultural Studies, Queen's University,
MFA Film & Video, York University,
BAH Film Studies, Queen's University,
Biography
I am a mixed-race settler, writer, artist, and academic. My scholarly research focuses on visual culture in its intersections with surveillance, criminalities, and pleasure in images, digital media technologies, and platforms. In this work, I emphasize media practices in relation to challenging dominant paradigms of whiteness, heteronormativity, and globalized colonial-capitalism.
As a maker-scholar, I am currently focused on my collaborative performance/research-creation project Cam Hunters (with Dr. Stéfy McKnight), which seeks to interrogate surveillance culture in daily life using research-creation methodologies. I have published work in both academic and literary contexts, and my screenwriting has been shown at a number of film festivals including the Sundance Film Festival. My photography and video work have been exhibited at Kingston's Tett Centre and at Queen's University.
Prior to joining CMF, I was the inaugural Postdoctoral Fellow at Carleton University's Institute of Criminology and Criminal Justice, a Mitacs Postdoctoral Visitor in Cinema and Media Arts at York University, and the Managing Editor of the journal PUBLIC: Art | Culture | Ideas.
I sit on the board of the Surveillance Studies Network, the leading professional organization dedicated to the field of surveillance studies. In addition to my academic work, I have had over ten years' professional experience in the arts, film, and media sectors in various capacities.
Research
Areas of Research
Surveillance and surveillance culture, Critical race & critical mixed-race studies, Cultural discourses of technology, Sexual violence, film, and media, Research-creation
Courses
| Course number | Course title | Semester |
| --- | --- | --- |
| COMS 503.9 | Advanced Special Topics in Communication and Media Studies (Spectacle and Media Culture) | Fall 2022 |
| COMS 402.52 | Special Topics in Communication and Media Studies (Surveillance) | Winter 2023 |
| COMS 581 | Senior Project in BCMS/BFS | Winter 2023 |