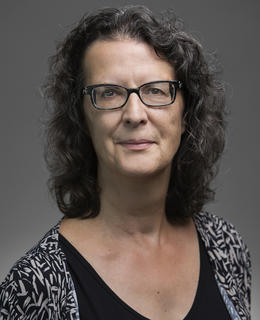 ---
Background
Educational Background
LLM Columbia University, 1992
LLB Dalhousie University, 1978
BA (with Distinction) English, University of Alberta, 1974
Biography
After receiving her LLB in 1978, Jonnette practiced law in Wetaskiwin, Alberta until 1991. Her practice was focused on family law, commercial law, and dependent adult law. She was also a member of the Alberta Farm Debt Review Board from 1986 to 1991 and mediated over 50 disputes between insolvent farmers and their creditors.
After attending Columbia Law School in New York City, Jonnette began teaching in the faculty in the fall of 1992. In the intervening years, she has taught 20 different law school courses, including Legal Communication and Research, Banking Law, Sale of Goods, Negotiable Instruments, Alternative Dispute Resolution, Commercial Arbitration, Legal Ethics, Feminist Legal Theory, Graduate Seminar in Legal Research and Methodology, Legal Perspectives, Property Law, Law and Literature, Property Theory, and Wills and Estates. She also served as Associate Dean (Research) (2001-2004, 2013-2014) and Graduate Program Coordinator (2001-2005).
Jonnette's current research centers on Charter equality rights, residential tenancy law and discourse analysis. With her colleague, Jennifer Koshan, she has written over a dozen journal articles and book chapters on equality rights, many of which have been cited by the Supreme Court of Canada, as have several of her articles on alternative dispute resolution. Jonnette has also worked with The Women's Legal Education and Action Fund (LEAF) in developing arguments for equality rights litigation, most recently in Fraser v Canada (2020, SCC). She is also a founder of and frequent contributor to ABlawg, the faculty's blog on recent developments in Alberta law. She has received the Distinguished Service Award for Legal Scholarship from the Law Society of Alberta - Canadian Bar Association.
Research
Areas of Research
Charter Equality Rights, Property Law & Theory, Access to Justice
Courses
| Course number | Course title | Semester |
| --- | --- | --- |
| LAW 579.01 | Legal Theory - Property | Fall 2022 |
Awards
Teaching Excellence Award,

University of Calgary Students' Union.

2018

Distinguished Service Award for Legal Scholarship,

Canadian Bar Association – Alberta Branch/Law Society of Alberta.

2017

Howard Tidswell Memorial Award for Teaching Excellence,

2012

Howard Tidswell Memorial Awards for Teaching Excellence,

2008
Publications
"The Distinctive Nature of Academic Integrity in Graduate Legal Education".

Jonnette Watson Hamilton. in Academic Integrity in Canada: An Enduring and Essential Challenge, Sarah Elaine Eaton & Julia Christensen Hughes, eds (Springer, 2022). 333-350. (2022)

"Women's Freedom of Religion Claims in Canada: Assessing the Role of Choice".

Jonnette Watson Hamilton and Jennifer Koshan. in Explorations in Women, Rights, and Religions, Morny Joy, ed. 240-259. (2020)

"Acknowledging and Accommodating Legal Pluralism: An Application to the Draft Nordic Saami Convention".

Jonnette Watson Hamilton. in The Proposed Nordic Saami Convention: National and International Dimensions of Indigenous Property Rights, Nigel Bankes and Timo Koivurova, editors. 45-78. (2013)