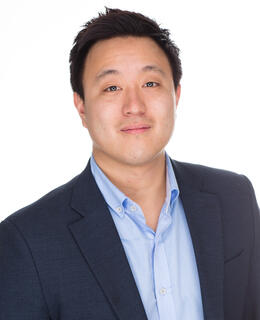 Positions
Assistant Professor
Cumming School of Medicine, Department of Biochemistry and Molecular Biology
Full Member
Arnie Charbonneau Cancer Institute
Child Health & Wellness Researcher
Alberta Children's Hospital Research Institute
Affiliations
Assistant Professor
Cumming School of Medicine, Department of Biochemistry and Molecular Biology
I'm looking for...
Funding
Study participants
Background
Biography
Dr. Jongbok Lee is a researcher who earned his Ph.D. at the University of Toronto, where he focused on studying a specific type of immune cell therapy called allogeneic CD3+ CD4- CD8- double-negative T cells (DNT) for treating acute myeloid leukemia (AML). He explored its safety and effectiveness using preclinical models and investigated its potential as an "off-the-shelf" therapy.

After completing his Ph.D., he underwent post-doctoral training at the University Health Network. During this time, he demonstrated how DNT could be combined with other treatments like Venetoclax (a Bcl-2 inhibitor) and Azacytidine (a hypomethylating drug), as well as with Chimeric Antigen Receptor (CAR) technology. His work aimed to understand how DNT interacts with AML and the mechanisms behind it.

Moreover, Dr. Lee played a vital role in a phase I clinical trial that showcased the feasibility, safety, and potential efficacy of allogeneic DNT therapy for AML patients who had relapsed after undergoing allogeneic hematopoietic stem cell transplantation.

In July 2023, Dr. Lee established his research lab at the University of Calgary in the Cumming School of Medicine. His primary objectives are to develop innovative immune cell-based treatments using DNTs that can make a positive impact on cancer patients' lives. Additionally, he seeks to uncover the underlying mechanisms responsible for DNT's anti-cancer effects.
Dr. Lee holds Tier 2 Canada Research Chair in Cancer Immunology
Research
Areas of Research
Immunology, Cancer, Cancer immunotherapy, Double-negative T cell
Participation in university strategic initiatives