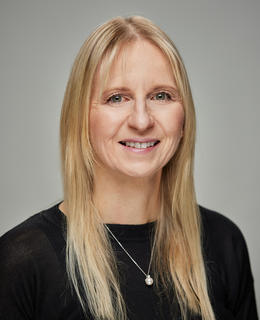 Professor Jo Towers, Ph.D., M.Sc., B.Sc. (Hons.), P.G.C.E.
Positions
Professor
Werklund School of Education
Background
Educational Background
Doctor of Philosophy Curriculum Studies, University of British Columbia, 1998
M.Sc. Educational Studies, University of Oxford, 1994
B.Sc. (Hons.) Geography and Mathematics, Joint Honours, University of Lancaster, 1985
P.G.C.E. Secondary Mathematics, Didsbury School of Education, UK., 1989
Biography
Dr. Jo Towers grew up in the UK where she obtained a B.Sc. from the University of Lancaster and an M.Sc. from Oxford University. She taught mathematics in secondary schools before moving to Canada in 1995 to complete her Ph.D. in Mathematics Education at the University of British Columbia. She joined the Faculty of Education at the University of Calgary in 1998.
Professional & Community Affiliations
Dr. Towers collaborates with teachers and schools in the Calgary area to support professional development efforts in the area of mathematics education.
Canadian Mathematics Education Study Group
International Group for the Psychology of Mathematics Education
Research
Areas of Research
Scholarly Activity
Dr. Towers' research focuses on the phenomenon of mathematical understanding, both individual and collective. She studies students' growing understandings of mathematics, the role of the teacher in occasioning such understandings, and the implications for teacher education programs and structures, bringing to bear understandings of learning and knowing drawn from the domains of enactivism, complexity thinking, ecology, and improvisational theory. Her latest research examines students' lived experiences of learning mathematics in Canadian schools and students' emotional relationships with mathematics.
Interests:
Mathematics education
Mathematics students' sense-making of mathematics
Ecological thought in education
Complexity research in education
Pedagogy
Teacher Education
Elementary education
Phenomenon of mathematical understanding
Qualitative research using video
Student experience, identity, and emotions in relation to mathematics
Participation in university strategic initiatives
Courses
| Course number | Course title | Semester |
| --- | --- | --- |
| EDUC 460 | Specialization I: Elementary Mathematics | Winter 2023 |
Projects
Current: Transforming Mathematical Identities: The Potential for Collective Learning to Create Free Spaces for Mathematics (funded by the Social Sciences and Humanities Research Council of Canada)
Previous studies:
Advancing Research Methodology in Mathematics Education for Collective Learning Systems (funded by the Social Sciences and Humanities Research Council of Canada)
Mathematics Experiences, Images, and Identities (funded by the Social Sciences and Humanities Research Council of Canada)
Teaching for Mathematical Understanding: The Potential of Folding Back as a Pedagogical Tool (funded by the Social Sciences and Humanities Research Council of Canada)
Working at the School Level to Transform the Culture of Mathematics Learning (funded by the Social Sciences and Humanities Research Council of Canada)
Awards
Alberta Teachers' Association Educational Research Award,

Alberta Teachers' Association.

2017

Canadian Association of Foundations of Education Publication Award For a Multi-authored or Edited Book,

Canadian Association of Foundations of Education.

2015

Member of University of Calgary's Teaching Academy,

University of Calgary.

2015

University of Calgary Teaching Award,

University of Calgary.

2015

Werklund Research Professorship,

University of Calgary, Werklund School of Education.

2014

Faculty of Education Distinguished Lecturer Award,

University of Calgary, Faculty of Education.

2010
Publications
Exploring the relationship between mathematics teachers' implicit associations and their enacted practices.

Davis, B., Towers, J., Chapman, O., Drefs, M., & Friesen, S. Journal of Mathematics Teacher Education, 23(4), 407-428. (2020)

Fostering collaborative and meaningful relationships for teaching and learning mentoring.

Barrette-Ng, I. H., Nowell, L., Anderson, S. J., Arcellana-Panlilio, M., Brown, B., Chalhoub, S., Clancy, T. L., Desjardine, P., Dorland, A., Dyjur, P., Mueller, K., Reid, L., Squance, R. T., Towers, J., & Wilcox, G. The Chronicle of Mentoring and Coaching, 3(12), 680-682. (2019)

Using I poems to illuminate the complexity of students' mathematical identities.

Hall, J., Towers, J., & Martin, L. C. Educational Studies in Mathematics, 99(2), 189-196. (2018)

Examining contextual influences on early years students' emotional relationships with mathematics.

Towers, J., Takeuchi, M. A., & Martin, L. C. Research in Mathematics Education, 20(2), 146-165. (2018)
Steps toward a more inclusive mathematics pedagogy.

Davis, B., Towers, J., Karpe, R., Drefs, M., Chapman, O., & Friesen, S. In A. Kajander, J. Holm, & E. Chernoff (Eds.), Teaching and learning secondary school mathematics: Canadian perspectives in an international context (pp. 89-99). Cham, Switzerland: Springer. (2018)

Taking actions to learn as part of a classroom collective.

Towers, J., & Martin, L. C. In B. Shapiro (Ed.), Actions of their own to learn: Studies in knowing, acting, and being (pp. 87-104). Leiden, The Netherlands: Sense/Brill Publishers. (2018)

Students' emotional experiences learning mathematics in Canadian schools.

Towers, J., Takeuchi, M. A., Hall, J., & Martin, L. C. In U. Xolocotzil Eligio (Ed.), Understanding emotions in mathematical thinking and learning (pp. 163-186). London: Elsevier Academic Press. (2017)
Layering methodological tools to represent collectivity.

McGarvey, L., Glanfield, F., Mgombelo, J., Thom, J., & Towers, J., Markle, J., Davis, B., Martin, L., & Proulx, J. In C. Fernández, S. Llinares, A. Gutiérrez, & N. Planas, (Eds.), Proceedings of the 45th annual meeting of the International Group for the Psychology of Mathematics Education, Vol. 1, (pp. 177-201). Alicante, Spain. PME. (2022)

Unpacking disaffected students' metaphors for mathematics learning.

Jacinto, E., Towers, J., Hawks, M., & Martin, L. C. In C. Fernández, S. Llinares, A. Gutiérrez, & N. Planas, (Eds.), Proceedings of the annual meeting of the International Group for the Psychology of Mathematics Education, Vol. 4, (p. 250). Alicante, Spain. PME. (2022)

Productive struggle leading to collective mathematical creativity.

Aljarrah, A., & Towers, J. In D. Olanoff, K. Johnson, & S. M. Spitzer (Eds.), Proceedings of the 43rd annual meeting of the North American chapter of the International Group for the Psychology of Mathematics Education (pp. 1172-1181). Philadelphia, PA: PMENA. (2021)

Research tools for collectivity: Tracking mathematics classes.

Thom, J., Glanfield, F., Mgombelo, J., Proulx, J., McGarvey, L., & Towers, J. In A. I. Sacristán, J. C. Cortés-Zavala, & P. M. Ruiz-Arias (Eds.)., Proceedings of the 42nd annual meeting of the North American Chapter of the International Group for the Psychology of Mathematics Education (pp. 159-161). Mazatlan, Mexico: PME-NA. (2020)

Discerning two creative acts: Expanding possibilities and divergent thinking.

Aljarrah, A., & Towers, J. In Nolte, M. (Ed.), Proceedings of the 11th international conference for Mathematical Creativity and Giftedness (pp. 103-108). Hamburg, Germany. Universität Hamburg. (2019)

Exploring aspects of preservice teachers' mathematical literacy through mathematics autobiographies.

Towers, J., Aljarrah, A., & Martin, L. C. In S. Otten, A. G. Candela, Z. de Araujo, C. Haines, & C. Munter (Eds.), Proceedings of the annual meeting of the North American Chpt. of the International Group for the Psychology of Mathematics Education (pp. 1304-1308). University of Missouri. (2019)

Vital signs of collective life in the classroom.

McGarvey, L., Davis, B., Glanfield, F., Martin, L. C., Mgombelo, J., Proulx, J., Simmt, E., Thom, J., Towers, J., Bertin, C., Champagne, K., L'Italien-Bruneau, R., & Mégrourèche, C. In E. Bergqvist, M. Österholm, C. Granberg, & L. Sumpter (Eds.), Proceedings of the 42nd annual meeting of the International Group for the Psychology of Mathematics Education, Vol 1 (pp. 155-184). Umeå, Sweden: PME. (2018)

Students' relationships with mathematics revealed through drawing.

Plosz, J., Towers, J., Czuy, K., Aljarrah, A., Vorhies, A., & Takeuchi, M. A. In Holm, J. (Eds.), Proceedings of the 2017 annual meeting of the Canadian Mathematics Education Study Group/Groupe Canadien d'Étude en Didactique des Mathématiques (pp. 285-286). Vancouver, BC: CMESG/GCEDM. (2018)

Elementary preservice teachers and mathematics anxiety: New responses to enduring issues.

LeBlanc, M., Pyper, J., & Towers, J. In Holm, J. (Ed.), Proceedings of the 2017 annual meeting of the Canadian Mathematics Education Study Group/Groupe Canadien d'Étude en Didactique des Mathématiques (pp. 61-75). Vancouver, BC: CMESG/GCEDM. (2018)