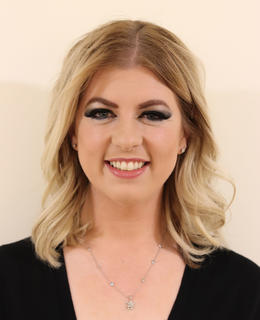 Positions
Assistant Professor
Cumming School of Medicine, Department of Anesthesiology, Perioperative and Pain Medicine
Adjunct Assistant Professor
Full Member
Hotchkiss Brain Institute
Full Member
Mathison Centre for Mental Health Research and Education
Child Health & Wellness Researcher
Alberta Children's Hospital Research Institute, Owerko Centre
Contact information
For media enquiries, contact
Kelly Johnston
Senior Communications Specialist
Please submit your media request here
If interested in joining the lab, please fill out an application on the PAINS lab website: https://painslab.ca/neuroscience-careers/
Background
Educational Background
BA Honours Psychology, York University, 2008
PhD Neuroscience, University of British Columbia, 2015
Research
Areas of Research
Pediatric Pain
I am a Developmental Neuroscientist in the Department of Anesthesiology, Perioperative and Pain Medicine at the University of Calgary. I have been studying pediatric pain in both healthy and clinical populations for over a decade. I have expertise in both acute and chronic pain and the transitions in-between, from infancy through to early adulthood.
I lead the Pediatric Anesthesia, Imaging & Neurodevelopmental Science (PAINS) lab located at the Alberta Children's Hospital. I am committed to exploring the impact of pain and anesthesia on the developing brain, the mechanisms underlying the development and maintenance of chronic pain in youth, and treatments to manage acute and chronic pain across the lifespan. I use a variety of bio-behavioural methods to explore these research questions, including state-of-the-art neuroimaging techniques.
I work on multidisciplinary teams, and prioritize the development of future clinical scientists. The goal of my research is to provide evidence for effective and evidence-based interventions to improve the long-term outcomes of children and their families.
Participation in university strategic initiatives