Dr. Janet Ronsky, PhD., P. Eng., FCAE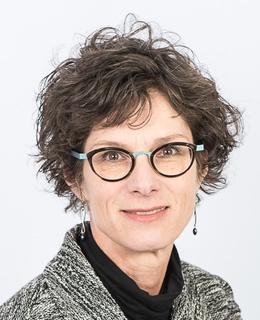 Adjunct Professor
Faculty of Kinesiology
Adjunct Professor
Cumming School of Medicine, Department of Surgery
Full Member
McCaig Institute for Bone and Joint Health
---
Please contact me via email: jlronsky@ucalgary.ca
I'm looking for...
Research partners
Research partners and collaborations: in the areas of Biomedical Engineering, biomechanics, musculoskeletal and joint modeling, biomaterials, imaging,  AI, clinical applications, BME devices.
Learning opportunities
Excellent trainees (PDF, PhD, MSc & UG levels): interested in recruiting and working with curious, motivated and bright trainees to advance research in the area of musculoskeletal  biomechanics.
Study participants
Study Participants - females and males for dynamic movement imaging with knee and lower limbs that are healthy, injured or diagnosed with osteoarthritis.
Funding
Funding opportunities: relating to advancing understanding of musculoskeletal biomechanics, injury mechanisms, imaging , AI, orthopedic and rehabilitation challenges, & BME device development.
Background
Credentials
Professional Engineer, APEGA, 1985
Educational Background
B.A.Sc. Mechanical Engineering, University of Waterloo, 1983
Doctor of Philosophy Mechanical Engineering, University of Calgary, 1994
Research
Areas of Research
Musculoskeletal biomechanics, Medical Imaging, Processing and Analysis, Biomechanical modeling and computer simulation, AI, machine learning
Participation in university strategic initiatives
Courses
| Course number | Course title | Semester |
| --- | --- | --- |
| ENME 683 | Applications of 3D Rigid bodies in Biomechanics | Fall 2021 |
Awards
Peak Scholars Award,

University of Calgary.

2017

AITF iCORE Strategic Research Chair (Tier 1),

2015

iCORE Strategic Research Chair in Advanced Diagnostics and Devices,

Alberta Innovates Technology Futures.

2019

ASTech Awards - Contributions to Science and Technology Community,

2011

ASTech Finalist -,

2011

Canadian Council of Academies, Member (elected), Expert Panel on the State of Science & Technology,

2011

Contributions to Science and Technology Community,

ASTech Awards.

2012

Council of Canadian Academies - Expert Panel on the State of Science and Technology in Canada,

2011

Ernest Manning Innovation Awards - Selection Committee (ongoing),

2010

Fellow, Canadian Academy of Engineers,

2009

APEGGA AIF Summit Award for Excellence in Education,

2006

APEGGA Teaching Excellence Award,

2006

CRC Biomedical Engineering (Renewal),

2006

Excellence in Education Award,

APEGGA 2006 Summit Awards.

2006

AIF Research Excellence Award,

APEGGA.

2005

APEGGA AIF Summit Award for Research Excellence,

2005

APPEGA AIF Research Excellence Award,

2005

AWSN Minerva Mentoring Award,

2005

AWSN Minerva Mentoring Award,

Alberta Women in Science Network.

2005

Canada Research Chair Renewal (Tier II),

2005

Society of Women in Engineering - Women in Engineering Leadership,

2005

Women in Engineering Leadership,

Society of Women in Engineering.

2005

Award for the Support of Women in Engineering,

Canadian Council of Professional Engineers.

2005

Award for the Support of Women in the Engineering Profession,

2004

CCPE, Award for the Support of Women in the Engineering Profession,

2004

Canada Research Chair - Biomedical Engineering,

Natural Sciences and Engineering Research Council of Canada (NSERC).

2011

Women of Distinction Award - Science, Technology & Environment,

YWCA.

2000
Publications
Kinematic differences between young adults with a previous knee injury and matched controls..

J.* Kupper; G.* Kuntze; K.* Lorenzen; P.* Zandiyeh; C. A. Emery; J. L. Ronsky; J. L. Whittaker. (2016)

Exploration of Error Sources and Consequences for Clinical Use of Knee Injury Risk Video Assessments..

S.* Grewal; K. McDonald; J. Ronsky; K.* Lorenzen; C. Emery; G.* Kuntze. (2016)

Laxity between Dominant and Contralateral Knees of Healthy Individuals.

J. L. Ronsky; W.* Enns-Bray; E.L.* Bishop. (2011)

Toward an automatic calibration of dual fluoroscopy imaging systems.

Janet Gulshan Ronsky; Gregor Sharma Derek Kuntze; Kaleel Lichti Al-Durgham. 757-764. (2016)

Improved Kinematics With a Self-Calibrating Bundle Adjustment for High-Speed Biplanar Videoradiography.

Janet L. Ronsky; Gregor Kuntze; Derek Lichti; Kaleel Al-Durgham; Jessica C. Küpper. (2019)

The Influence of Variations in Anatomical Coordinate System Definition on Cervical Spine Kinematics.

Paul Salo; Tomasz Bugajski; Janet L. Ronsky; Alonso Figueroa; Gregor Kuntze; Ganesh Swamy. (2019)

Determining In-Vivo Tibiofemoral Cartilage Stiffness Using Dual Fluoroscopy and MRI.

J.* Kupper; B.* Ritchie; J.* Beveridge; G.* Kuntze; G.* Sharma; J. Ronsky. (2016)

3D subject-specific analysis of tibiofemoral cartilage T2 mapping and contact region volume during walking using Dual Fluoroscopy and Magnetic Resonance Imaging..

C.* Bhatla; J.* Shank; Janet Ronsky; J.E.* Beveridge; J.L.; G.* Kuntze; G.B.* Sharma. (2016)

Determining in-vivo human tibiofemoral cartilage stiffness mechanics using high-speed dual fluoroscopy and magnetic resonance imaging.

B.* Ritchie; G.* Sharma; J.* Beveridge; J. L. Ronsky; G.* Kuntze; J.C.* Kupper. (2015)

Vertical Drop Jump Biomechanics in Youth with Juvenille Idiopathic Arthritis.

G. Kuntze; R. Scholz; S. Benseler; C. Emery; J. Ronsky. (2019)

Multi-modal Approaches to Advance Insights in Aberrant Knee Joint Biomechanics.

J. Ronsky. (2019)

Kinematic Changes Associated with Anterior Cruciate Ligament Deficiency Using the Finite Helical Axis.

T. Bugajski; J. Ronsky; G. Kuntze. (2019)

Dynamic bracing of pectus carinatum: a quantitative analysis.

Bugajski T (*); Janet Lenore Ronsky; M Schneider; Steven Lopushinsky; Kartikeya Murari. Canadian Association of Pediatric Surgeons Annual Meeting. (2017)

Determination of in-vivo human dynamic tibiofemoral contact mechanics.

E.* Been; B.* Ritchie; G.* Kuntze; J. Ronsky; G.* Sharma; J.* Beveridge; J.C.* Kupper. (2015)

Effect of surface model parameters on static and dynamic tibiofemoral contact mechanics calculated from dual-fluoroscopy imaging.

J.E.* Beveridge; G.* Kuntze; J.L.; Janet Ronsky; E.* Been; H.* Charette; G.B.* Sharma. (2015)

In-Vivo Loading Effects on MR T2 Relaxation of Human Knee Articular Cartilage..

J. Ronsky; X.* Dai; G.* Kuntze; T. Schmidt; R. Frayne. (2015)

Design of Bioprosthetic Aortic Valves Using Biaxial Test Data.

Y. Dabiri; I. Ali; Elena Di Martino; K. Narine; K. Paulson; J. Ronsky; J. Tyberg. 3319-3322. (2015)

Evidence for Muscle-Specific Piper Rhythm of Lower Limb Muscles during Walking.

G.* Kuntze; C.* Cummings; J. Ronsky; V von Tscharner; C. Hutchison. (2015)

Kinetics and kinematics of the knee during a single-leg squat 3-10 years after an intra-articular knee injury sustained while participating in youth sports..

K.* Lorenzen; J.* Küpper; J. Ronsky; P.* Zandiyeh; C. Emery; J. Whitakker. (2015)

A preliminary study of contralateral knee structure and function associations in persons with unilateral knee osteoarthritis..

J.* Beveridge; G.* Kuntze; S. Koles; J. L. Ronsky; J. L. Jaremko; G.B.* Sharma; P. Wiley. (2015)

Early Subchondral Bone Changes are not Related to Load Alone.

J. L. Ronsky; J. M. Rosvole; C. A. Sutherland; S. P. Darcy; J. E. Beveridge; Ryan Frank; J.J.Y. Brown; C.B.; N. G. Shrive. ORS. (2011)

Development and Evaluation of a 3D In-vivo Knee Laxity Model.

Janet Ronsky; J.L.; L. M. Westover. (2006)

Testing the Repeatability of a Scoliosis Positioning Frame.

L. Malta; B. Sauve; J.; J. L. Ronsky; Howard; R. Evison. (2006)

Knee joint Stability Following an ACL Rupture.

I. R. Fjeld; J. L. Ronsky; R. Frayne; V von Tscharner. (2007)

Knee Joint Motion Quantified Using the Finite Helical Axis Method.

I. Fjeld; R. Frayne; J. L. Ronsky; J. C. Kupper. (2007)

Assessment of a Novel Technique for In-vivo Investigation of Joint Cartilage Deformation Characteristics.

A. Habib; R. Frayne; J. L. Ronsky; I. Robu. ASME. (2007)

Functional and neuromotor control differences between users of a traditional and a gender-specific total knee replacement.

J. L. Ronsky; C. Samaan. (2007)

Functional and neuromotor control differences between users of a traditional and a gender-specific total knee replacement.

J. L. Ronsky; C. Samaan. (2007)

Lateral menisectomy affects in vivo ovine stifle joint biomechanics.

J. E. Beveridge; N. G. Shrive; J. L. Ronsky; C. B. Frank. (2007)

A Novel Measure of In-vivo Knee Joint Laxity.

J. L. Ronsky; D. A. Hart; R. Frayne; J. C. Kupper; B . Loitz-Ramage; I. Robu. (2007)

Lateral menisectomy affects in vivo ovine stifle joint biomechanics.

J.J.Y. Brown; J. M. Rosvold; Ryan Frank; J. L. Ronsky; N. G. Shrive; J. E. Beveridge; C.B.; S. P. Darcy; C. A. Sutherland. (2007)

Prediction of Scoliosis Progression with Serial Spinal Curves and Artifical Intelligence Technique - ANFIS.

J. A. Harder; Hongfa Wu; R. F. Zernicke; J. L. Ronsky; F. Cheriet. (2008)

Detecting Progression of Scoliosis Based on Changes in Torso Shape.

P. Punsalan; J. L. Ronsky; Samantha Swanson; J. J. Howard; R. F. Zernicke. (2008)

Quantification of In-Vivo Knee Joint Laxity.

J. L. Ronsky; L. M. Westover; J. C. Kupper. (2009)

Towards Mapping and Quantifying Split-lines Objectively in 3D.

A. F. Habib; N. G. Shrive; J. L. Ronsky; J. E. Beveridge; C. B. Frank; B. L. Anderson. (2009)

A New 3-D Method for Mapping Joint Surface Split-line Orientation.

J. E. Beveridge; B. L. Anderson; N. G. Shrive; C. B. Frank; J. L. Ronsky; A. F. Habib. (2009)

Retrospect and Prospect of Tissue Engineering in Articular Cartilage Damage Treatment.

X. Dai; J. L. Ronsky. (2010)

Detecting clinically significant progression in adolescent idiopathic scoliosis using surface topography indices.

J.C.* Kupper; T.P.A.* Dubetz; K.N.* Smith; J. J. Howard; V. Elaine E. Joughin; J. L. Ronsky; J. A. Harder. (2011)

Non-invasive surface imaging for the diagnosis, monitoring and treatment of scoliosis.

J.C.* Kϋpper; J. L. Ronsky; J. A. Harder; T.P.A.* Dubetz; J. J. Howard; K.N.* Smith. (2011)

A Review of Articular Cartilage Proteoglycan Asssessment using Magnetic Resonance Imaging.

J. L. Ronsky; X.* Dai. (2011)

Dual Fluoroscopy as a Tool for Quantitative Assessment of Vertebral Kinematics..

C. Emery; P. Salo; K. Maghadam; G.* Kuntze; J., Ronsky; A.* Woodard. (2016)

Differences in Dynamic Joint stability between Dominant and Contralateral Knees in Healthy Individuals.

W.* Enns-Bray; E.L.* Bishop; C. Frank; J. L. Ronsky; D.* Kukulski; C.* Mathison. (2012)

Changes in the finite helical axis over time in two ACL-deficient individuals.

G.* Kuntze; J. L. Ronsky; E.* Bishop. (2013)

Lower limb multi-muscle patterns in gender-specific total knee replacements..

Janet Ronsky; C.* Samaan; G.* Kuntze; V von Tscharner; J.L.. (2019)

Establishing a Dynamic Shoulder Model Using Dual Fluoroscopy.

S. Grange; G.* Kuntze; G.B.* Sharma; J. L. Ronsky; A.* Kline. (2013)

A novel approach to mapping EMG patterning of the shoulder using dual fluoroscopy..

Q. Liping; G.* Kuntze; G.* Sharma; J. L. Ronsky; S. Grange; V von Tscharner. (2013)

A combined dual fluoroscopy and magnetic resonance imaging procedure for understanding knee joint pathologies..

R. Frayne; J. L. Ronsky; J.* Beveridge; G.B.* Sharma; G.* Kuntze. (2013)

Relationship between Meniscal Sample Swelling and the Compressive Properties of Bovine Menisci.

N. Shrive; J. Ronsky; S.* Andrews. (2013)

Effects of ACL deficiency on lower limb muscle activation patterns..

J. L. Ronsky; E.L.* Bishop; G.* Kuntze. (2013)

Comparison of MRI-based and marker-based coordinate systems for FHA calculation..

G.* Kuntze; J. L. Ronsky; E.* Bishop. (2013)

A Dual Fluoroscopy Approach For Quantifying Minimal Detectable 3D Tibiofemoral Displacement: Relevance For In-Vivo Cartilage Deformation Assessment.

N.* Held; J. L. Ronsky; G.* Kuntze; G.B.* Sharma. (2014)

Relationship between passive knee laxity and finite helical axis measures in healthy individuals.

E.* Bishop; C. Frank; R. Frayne; J. Ronsky; G.* Kuntze. (2014)

Inter-rater accuracy and precision of markerless quantification of 3D tibiofemoral displacement using dual fluoroscopy.

D.* Kukulski; G.* Kuntze; G.* Sharma; J. Ronsky. (2014)

Quantifying differences in passive knee laxity and finite helical axis measures between healthy and anterior cruciate ligament deficient individuals.

R. Frayne; C. Frank; E.* Bishop; J. Ronsky; G.* Kuntze. (2014)

Cartilage Thickening Occurs in Both Unloaded and New Tibiofemoral Contact Regions in Injured Sheep.

JE* Beveridge; Janet L Ronsky; C B Frank; Nigel Graham G Shrive; B L Anderson. (2014)

Preliminary Evidence Supporting Shared Mechanical Abnormalities In ACL-Deficient Human And OvineKnees.

C. Frank; G.* Kuntze; C.* Bhatla; J.* Beveridge; J. Ronsky; N. Shrive; G.* Sharma. (2015)

Clinical Sagittal Spinal Balance Reliably Quantified with Center of Mass in Surface Topography for Adolescent Idiopathic Scoliosis..

Melia; Gregory Alan Kline; Joughin; James Harder; Janet Ronsky; Sharma; Dubetz; Chukwunyerenwa; El-Hawary; Howard. (2015)

Bundle adjustment-based stability analysis method with a case study of a dual fluoroscopy imaging system.

Ivan Detchev; Derek D Lichti; Gregor Kuntze; Kaleel Al-Durgham; Janet Lenore Ronsky. SPRS TC II Mid-term Symposium. 9-16. (2018)

MODELLING ERRORS IN X-RAY FLUOROSCOPIC IMAGING SYSTEMS USING PHOTOGRAMMETRIC BUNDLE ADJUSTMENT WITH A DATA-DRIVEN SELF-CALIBRATION APPROACH.

G. Kuntze; D. D. Lichti; J. Chow; Janet Lenore Ronsky; G. Sharma; K . Al-Durgham; K. D. Ang. ISPRS Technical Commission I Symposium. 101-106. (2018)

Determining multi-joint biomechanics signatures for youth with an intra-articular knee injury: towards early markers of post-traumatic osteoarthritis. (Oral Presentation).

K* Lorenzen; G Kuntze; Carolyn A Emery; Janet Lenore Ronsky; J Whittaker. S1-S538. (2019)

Identifying sagittal plane multi-joint kinematic clusters in children and youth with spastic diplegia..

I Robu; G Ursulak; Carolyn A Emery; S Goldstein; Janet Lenore L Ronsky; G Kuntze. (2018)

Swelling and the Effect on Material Properties in Meniscal Test Samples.

J. Ronsky; N. Shrive; S.* Andrews. (2013)

Subject-Specific 3D T2 Relaxation Mapping Of The Tibiofemoral Cartilage Contact Regions DuringWalking: A Dual Fluoroscopy And Magnetic Resonance Imaging Approach.

G.* Kuntze; G.* Sharma; R. Frayne; C.* Bhatla; J. Ronsky; J.* Beveridge. (2015)

Characterization of Tibiofemoral Cartilage T2 Mapping in the Contact and Non-Contact Regions during Walking using Dual Fluoroscopy and Magnetic Resonance Imaging.

C.* Bhatla; G.* Kuntze; J.* Shank; G.B.* Sharma; J. L. Ronsky; J.E.* Beveridge. (2015)

Evaluation of the Reliability and Accuracy of a MRI based Bone Segmentation Algorithm..

Blair Ritchie; G Kuntze; J Kupper; P Zandiyeh; J. Ronsky; B Felfeliyan. (2018)

Swelling and the Effect on Material Properties in Meniscal Test Samples.

S.* Andrews; N. Shrive; J. Ronsky. (2013)

Subject-Specific 3D T2 Relaxation Mapping Of The Tibiofemoral Cartilage Contact Regions DuringWalking: A Dual Fluoroscopy And Magnetic Resonance Imaging Approach.

J. Ronsky; G.* Kuntze; C.* Bhatla; R. Frayne; G.* Sharma; J.* Beveridge. (2015)

Characterization of Tibiofemoral Cartilage T2 Mapping in the Contact and Non-Contact Regions during Walking using Dual Fluoroscopy and Magnetic Resonance Imaging.

J.* Shank; J.E.* Beveridge; C.* Bhatla; J. L. Ronsky; G.* Kuntze; G.B.* Sharma. (2015)

Swelling and the Effect on Material Properties in Meniscal Test Samples.

N. Shrive; S.* Andrews; J. Ronsky. (2013)

Subject-Specific 3D T2 Relaxation Mapping Of The Tibiofemoral Cartilage Contact Regions DuringWalking: A Dual Fluoroscopy And Magnetic Resonance Imaging Approach.

J. Ronsky; R. Frayne; G.* Sharma; G.* Kuntze; J.* Beveridge; C.* Bhatla. (2015)

Do tibiofemoral joint shape and alignment differ between youth at increased risk of knee post-traumatic osteoarthritis following a sport-related knee injury and uninjured controls?.

J L Whittaker; Janet Lenore L Ronsky; T C Blaney; J L Jaremko; Carolyn A Emery; G Kuntze. S1-S538. (2019)

Determining Sagittal Plane Multi-Joint Coordination in Children and Youth with Spastic Diplegia..

Carolyn A Emery; Janet Lenore L Ronsky; G Ursulak; I Robu; S Goldstein; G* Kuntze. (2018)

An Interdisciplinary Clinical Research Program to Inform Exercise-Focused Rehabilitation in Youth with Juvenile Idiopathic Arthritis..

C* Nesbitt; J Brooks; Carolyn A Emery; Susanne Benseler; S* Esau; G Kuntze; Janet Lenore Ronsky. (2018)

Toward an Automatic Calibration of Dual Fluoroscopy Imaging Systems.

G Sharma; *Al-Durgham K; G Kuntze; Derek Lichti; Janet Lenore Ronsky. 757-764. (2016)

An Interdisciplinary Clinical Research Program to Inform Exercise-Focused Rehabilitation in YOuth with Juvenille Idiopathic Arthritis.

D. Mosher; R. Scholz; J. Ronsky; J. Brooks; C. Nesbitt; C. Toomey; C. Emery; S. Esau; G. Kuntze; S. Benseler. (2018)

DETERMINING MULTI-JOINT BIOMECHANICS SIGNATURES FOR EARLY STAGE POST-TRAUMATIC OSTEOARTHRITIS.

Jackie L. Whittaker; Janet Ronsky; Kristin Lorenzen; Carolyn A. Emery; Gregor Kuntze. (2019)

Do Tibiofemoral Joint Shape and Alignment Differ Between Youth at Increased Risk of Knee Post-Traumatic Osteoarthritis following a Sport-Related Knee Injury and Uninjured Controls?.

J. Whittaker; T. Blaney; G. Kuntze; J. Ronsky; J. Jaremko; C. Emery. (2019)

Continuous and Interval based Approaches to Calculating the Weighted Centroid of In-Vivo Knee Articular Cartilage Contact.

J. Beveridge; G. Kuntze; J. Kupper; P. Zandiyeh; J. Ronsky; B. Ritchie. (2019)

Dynamic Cartilage Contact Maps Integrated with T2 Imaging.

Ronsky J.L.; A. Kline; B. Felfeliyan; Küpper J.C.. IWOAI. (2019)

Bone and Cartilage Segmentation from Multi-planar MR Images using Convolutional Neural Networks.

J. Kupper; N. Forkert; J. Ronsky; B. Felfeliyan. (2019)

Reliability of a Three-Dimensional Scanning Technique to Quantify Pectus Deformities.

Marc Schneider; Bahareh Vafadar; Tomasz Bugajski; Janet Ronsky; Steven Lopushinsky; Alberto Nettel-Aguirre; Jennifer Lam; Mary Brindle; Kopal Garg; Emma Gray. (2019)

Generalizability Theory: Demonstrating the Process and its Utility with EEG Measurements..

A. Kline; J. Ronsky; C. Ghiroaga; B. Goodyear; D. Pittman. (2018)

The Application of a Novel Body-Worn Sensor Device to Analyze Gait for Rehabilitation of Stroke Patients..

H. Najafi; N. Kamal; J. Norman; G. Kuntze; R. Booth; J. Ronsky; S. Dukelow. (2018)

Evaluation of the Reliability and Feasibility of MRI Based Bone Segmentation Algorithm for In-Vivo Studies..

P Zandiyeh; J. Ronsky; B Felfeliyan; C Skanes; G Kuntze. (2018)

Controlling head movement during lower limb locomotion to understand neuromotor control..

B. Goodyear; A. Kline; P. Zandiyeh; J. Ronsky. (2018)

Quantifying knee joint instability using the finite helical axis: pilot study..

G Kuntze; J. Ronsky; T Bugajski; Küpper, J. (2018)

An Integrated Approach To Knee Kinematics And Kinetics Using Motion Analysis And High-Speed Dual Fluoroscopy..

T. Kemp; G. Kuntze; J. Ronsky. (2018)

Fluoroscopy validation of noninvasive 3D bone-pose tracking via external pressure-foils..

A Kecskemethy; G Kuntze; Janet L Ronsky; N Bufe. (2018)

Dual Fluoroscopy and Finite Element Study of Viscoelastic Response of Human Knee Joint.

L. Li; M. Rodriguez; S. Uzener; G. Kuntze; J. Ronsky. (2018)

Comparing the in-vivo loading effects on the magnetic resonance T2 relaxation time of healthy and osteoarthritic patellar cartilage..

T. Schmidt; G. Kuntze; J. Ronsky; R. Frayne; X. Dai. (2018)

Determining Sagittal Plane Multi-Joint Coordination in Children and Youth with Spastic Diplegia..

S Goldstein; G Kuntze; Carolyn A Emery; I Robu; JL Ronsky; G Ursulak. (2018)

T2 relaxation time distribution characteristics in human knee patellar cartilage based on MR T2 imaging under in-vivo loading..

X. Dai; G. Kuntze; T. Schmidt; J. Ronsky; R. Frayne. (2018)

Sliding Distance in Young and Aging Knee Joints During Walking.

Zandiyeh; Janet Ronsky; Blair Ritchie; Kuntze. (2018)

Influence of Treatment Time on Protrusion Stiffness in Pectus Carinatum..

J. Ronsky; M. Schneider; K. Murari; S. Lopushinsky; T. Bugjaski. (2018)

Isolating Right and Left Stepping in EEG..

B. Goodyear; C. Ghiroaga; D. Pittman; A. Kline; J. Ronsky. (2018)

Bundle Adjustment-Based Stability Analysis Method with a Case Study of a Dual Fluoroscopy Imaging System..

J. Ronsky; D. Lichti; I. Detchev; G. Kuntze; K . Al-Durgham. (2018)

Contact Mechanics and Cartilage Health Status in Young and Aging Knee Joints during Walking..

P. Ritchie Zandiyeh; G., Jaremko; B., Kuntze; J. Kupper; J.; J., Ronsky. (2018)

EFFECT OF AGING ON TIBIOFEMORAL CARTILAGE AND MENISCUS STIFFNESS CONSTANT.

P. Zandiyeh; B. Ritchie; G. Kuntze; J. L. Ronsky; J. C. Kupper. (2018)

Synthetic T2 MRI Generation from T1 MR Images using a Deep CNN model..

G. Kuntze; B. Felfeliyan; P. Zandieyh; B. Vafadar; J. Ronsky; N Safaeian. (2018)

Dynamic Bracing of Pectus Carinatum: A Quantitative Analysis.

M. Schneider; J. Ronsky; S. Lopushinsky; T.* Bugajski; J. Reichbart; K. Murari. (2017)

Rigorous accuracy assessment for 3D reconstruction using time-series dual fluoroscopy (DF) image pairs.

D. Lichti; J. Ronsky; K . Al-Durgham; G.* Kuntze. (2017)

Quadriceps and Hamstring Muscle Synchronization in Post-Surgical Total Knee Arthroplasty.

V von Tscharner; Janet Ronsky; G.* Kuntze. (2017)

In-Vivo Structure Function Characterization of Tibiofemoral Cartilage during Walking: A Dual Fluoroscopy and Magnetic Imaging Approach.

G.* Kuntze; J.E.* Beveridge; J. L. Ronsky; G.B.* Sharma. (2017)

Valve Sparing Aortic Root Surgery: Preserved Cusp Durability In Reimplantation vs Remodelling Techniques: A Finite Element Analysis.

J. Ronsky; I. Ali; K. Narine; Y. Dabiri. (2017)
In the News
Study aims to improve early detectionof osteoarthritis after knee injury (By Lisha Hassanali). Research in Motion. Spring 2017. McCaig Institute for Bone and Joint Health Quarterly Report. (2017)