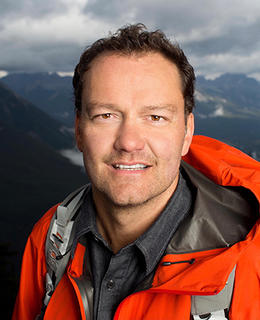 Adjunct Associate Professor
Haskayne School of Business
---
Background
Biography
Explorer, entrepreneur and high-performance leader/mentor
Jamie Clarke is a seasoned mountaineer, adventurer and expedition leader. Between 1991 and 2010, he climbed Mount Everest four times, summitting twice. He has completed the Seven Summits, the world's highest continental peaks, from Alaska's Mt. Denali to Indonesia's Carstensz Pyramid.
Jamie has crossed The Empty Quarter of Arabia by camel, ridden motorbikes across Mongolia and explored the wilderness of Africa and the Mediterranean, including Israel, Jordan, Turkey, Egypt, Kenya, Tanzania, Madagascar and the Comoros, travelling mostly on foot. He got up close and personal with Tibet, Borneo, Sarawak, the Peruvian Andes, Europe's Alps and the Himalayas beyond Everest.
His expeditions have yielded two bestsellers: Everest to Arabia (2001) and Above All Else (2005, previously released as The Power of 
Passion). His crossing of the Empty Quarter became a popular National Geographic film documentary.
In his second career, Jamie also launched an outdoor equipment brand known as Live Out There which became a fast-growing e-commerce start-up before his exit in 2018.
Jamie is currently an Adjunct Associate Professor at the University of Calgary's Haskayne Business School, mentoring and teaching students in their Canadian Centre for Advanced Leadership. He is also a sought-after mentor for high-performance athletes and Olympians, working with the NFL, Hockey Canada, and the 2018 Stanley Cup-winning Washington Capitals.
Jamie is a well-loved keynote speaker, facilitator and master of ceremonies where he has appeared before large audiences on behalf of American Express, Audi, the National Security Agency, Kraft Foods, Kellogg, General Motors, HanesBrands, IBM, Bausch & Lomb, Pfizer Inc., KPMG, ReMax Realty, AP Biotech, Men's Journal, The Wall Street Journal and NASA.