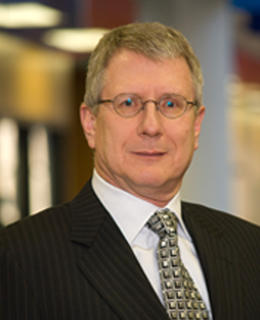 Jack Kulchitsky, PhD
Positions
Associate Professor (Teaching)
Haskayne School of Business, Marketing [MKTG]
Contact information
For media enquiries, contact
Lauren Steeves
Senior Marketing and Communications Strategist
Phone: C (306) 717-32533
Email: lauren.steeves@ucalgary.ca
Background
Educational Background
Bach of Comm Management Science, University of Alberta, 1986
Doctor of Philosophy Marketing, University of Alberta, 1997
Biography
Jack Kulchitsky received his Bachelor of Commerce (Management Science) in 1986, and his PhD (Marketing with minors in Economics and Statistics) in 1997, both from the University of Alberta. Jack has also acquired over 15 years experience in mid/senior-level positions in operations management, new business development, and marketing research. He has consulted with government and industry to conduct marketing research in agri-business, telecommunications, and education.
Prior to joining the Haskayne School of Business in 2001, Dr. Kulchitsky was senior lecturer and chair - International MBA (Philippines) - at Murdoch University, Perth, Australia. He has taught Marketing Management, Consumer Behavior, and Marketing Research in undergraduate and MBA programs. Jack's international teaching experience includes Perth, Singapore, Kuala Lumpur, Hong Kong, Manila, and Iran.
Dr. Kulchitsky's research interests include buyer/supplier relationships and supply chain management. The current research focus examines the effects of emerging technology on the structure and performance of business-to-business relationships. Jack has presented his research at the annual conferences of The American Marketing Association, The Academy of Marketing Science, The Australia and New Zealand Marketing Academy, The Council of Logistics Management, and The Institute for Operations Research and Management Science. Jack has published his research in Marketing Letters, The Journal of Supply Chain Management, Industrial Marketing Management, and The International Journal of Physical Distribution and Logistics.
Courses
| Course number | Course title | Semester |
| --- | --- | --- |
| MKTG 317 | Foundations of Marketing | Fall 2021 |
| MKTG 465 | Marketing Research | Fall 2021 |
| MKTG 601 | Marketing Management | Fall 2021 |
| MKTG 655 | Marketing Research | Fall 2021 |
| MKTG 317 | Foundations of Marketing | Winter 2022 |
| MKTG 465 | Marketing Research | Winter 2022 |
Publications
High-tech versus high touch education: Perceptions of risk in distance learning..

Kulchitsky, J.D. Perceptions of risk in distance learning. International Journal of Educational Management. 22(2). 151-167. (2008)

The promise of information sharing and the perils of information overload..

Larson, P.D. & Kulchitsky, J.D. International Journal of Logistics Systems and Management. 4(4. 423-436. (2008)