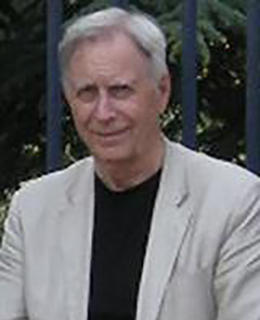 Professor
Werklund School of Education, Specialization, Leadership
---
Background
Educational Background
DPhil in Philosophy, University of Oxford
BPhil in Philosophy, University of Oxford
BSc(Honours) in Physics, University of Alberta
Biography
Dr. Ian Winchester, a graduate of the University of Alberta and Oxford, is a professor and former dean in the University of Calgary. For 22 years he was a professor and department head of two departments in the Ontario Institute For Studies in Education at the University of Toronto. There he played the role of speaker of the Institute assembly, chairman of the faculty association, and Editor-in-Chief of OISE Press. He has taught courses, written articles and papers and given guest lectures in a variety of topics in historical methodology, history and philosophy of science, higher education, aesthetics and theory of knowledge. He gave the Faculty of Education Distinguished Lecture in 2004 and was nominated by his students for both the Students Union Teaching Excellence Award and the Graduate Students Union Teaching Excellence Award. He has supervised to completion at both the University of Toronto and the University of Calgary over 90 PhD and EdD students and is presently the editor of two international education journals. His professional affiliations include the Social Science History Association, the International History, Philosophy and the Teaching of Science Association, the Collingwood Society and the British Idealist Association. He has published his research findings in historical methodology, social history, history and philosophy of science, higher education and aesthetics in over fifty journal articles and book chapters and has been the author/editor of eight books.
Professional & Community Affiliations
Dr. Winchester is involved in a number of academic societies including the Social Science History Association, International History and Philosophy of Science and Science Teaching Society, the Mind Association, the Canadian Higher Education Society and the Collingwood Society. For ten years he was the president of the Upper Canada Society for the History and Philosophy of Science. He has been the president of the Calgary Choral Society, and is active in the Alberta Ballet and the Calgary Opera as well as the University of Calgary Chancellor's Club and is a past member of the University of Calgary Senate.
Research
Areas of Research
Scholarly Activity
Dr. Winchester is particularly interested in the question of what kind of an institution a university is and how can we make it better. For a time his laboratory was a faculty of education, but most recently he has worked with a research group consisting of medical doctors and nurses and other health care professionals meeting weekly at his home to ask: What can we learn from alternative healing practitioners that might benefit university medical education? Some 30 alternative healers have been interviewed to date and a number of presentations by he and the research group have been made at conferences both locally and abroad. He has recently written up their preliminary results with recommendations for medical education for a book to be published shortly by a Canadian publishing house. The group has received funding twice from a Calgary source and has established a charitable foundation to manage the funding and future behests. He is also working on a revised and updated edition of R. G. Collingwood's classic book The Idea of Nature at the behest of the Collingwood Society and the Oxford University Press. More recently he is also working with a number of his former female doctoral students trying better to understand barriers to the advancement of women, especially women of colour, in the academic and  post-secondary context generally. They have recently jointly applied for research money to move this research forward. 
Interests:
Cognitive science
Theory/philosophy of higher education
Literacy
Science education
Theory of knowledge
Theory/philosophy of science
History of science
History of higher education
Awards
Distinguished Graduate Supervision Award (Werklund School),

2015

Elected Member of Senior Common Room, Linacre College, Oxford from Michaelmas Term, 2007,

2007

Distinguished Lecturer,

2004
Publications
Understanding Literacy in Its Historical Contexts.

Harvey J. Graff, Alison Mackinnon, Bengt Sandin & Ian Winchester. Nordic Academic Press, Lund, Sweden. 304. (2010)

History, Philosophy and Science Education.

Michael R. Matthews, Ian Winchester. Kluwer, Netherlands. 201. (1993)

Antinomies & Paradoxes: Studies in Russell's Early Philosophy.

Ian Winchester, Kenneth Blackwel. McMaster University Library Press, Hamilton, Canada. 248. (1989)

The House that Ryerson Built.

Hugh Oliver, Mark Holmes, Ian Winchester. OISE Press, Toronto. 190. (1984)

The Physics of Star Trek.

Art Stinner, Ian Winchester. New Scientist. Dec. 24-31, Vol. 92, Nos. 1285-1286, pp. 884-885.. (1984)