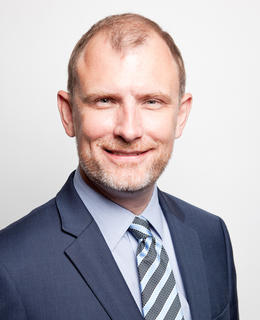 Professor
Fellow
Undergraduate Program Director
---
I'm looking for...
Learning opportunities
Always happy to hear from potential graduate students in Political Science or Military and Strategic Studies.
Background
Educational Background
Doctor of Philosophy Political Science, University of Calgary, 1997
M.A. Public & Financial Law, University of Calgary, 1992
B.A. Political Science, McGill University, 1990
Courses in Regression Analysis and Game Theory ICPSR, 1995
Biography
Ian Brodie is Professor in the Department of Political Science and a Fellow at the Centre for Military, Security and Strategic Studies. He is also Program Director at the Canadian Global Affairs Institute, a Fellow of the Halifax International Security Forum and Chair of the Research Committee at the Institute for Research on Public Policy.
Ian Brodie was Executive Director of the Conservative Party of Canada in 2004 and 2005, Chief of Staff to the Opposition Leader in 2005, and then Chief of Staff to Prime Minister from 2006 to 2008. Brodie returned to campus in 2014 after four years with the InterAmerican Development Bank.
He has worked at the highest level of politics and public policy as a senior member of the team that created the Conservative Party of Canada and propelled the U of C's most successful alumnus, Stephen Harper, into the Prime Minister's Office. Combining his academic training and political experience, he wrote At the Center of Government, an Amazon.ca bestseller in politics.
A double alumnus, Brodie finished his PhD in the Department of Political Science under the supervision of the Dr. F.L. Morton, a leading student of the Charter of Rights and then Alberta's Minister of Finance and Energy. Brodie then taught for six years at the University of Western Ontario before heading to Ottawa.
Brodie continues to contribute to conservative political thinking and organizing in addition to his duties at the University of Calgary. In 2022, he serves as Chair of the Conservative Party's Leadership Election Organizing Committee.
Research
Participation in university strategic initiatives
Courses
| Course number | Course title | Semester |
| --- | --- | --- |
| POLI 321 | Politics & Govt in Canada | Fall 2022 |
| POLI 440 | Campaigns and Elections | Fall 2022 |
| POLI 451 | Public Administration | Winter 2023 |
Awards
Queen Elizabeth II Diamond Jubilee Medal,

2012

Doctoral Fellowship,

Social Sciences and Humanities Research Council.

1994

Pre-Doctoral Fellowship,

Izaak Walton Killam Trust.

1994

Ralph Steinhauer Award of Merit,

Government of Alberta.

1994

Governor General's Gold Medal,

1992