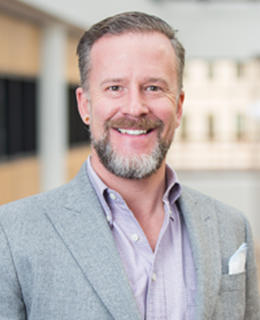 Houston Peschl
Positions
Associated Professor (Teaching)
Haskayne School of Business, Entrepreneurship and Innovation [ENTI]
Haskayne Teaching Fellow
Haskayne School of Business
Background
Biography
Bio
Houston Peschl, MBA.
Instructor of Entrepreneurship, Innovation, and Sustainable Development at the Haskayne School of Business
Houston started his entrepreneurial journey in the town of Canmore, Alberta at the age of 13. After running multiple companies and completing his undergraduate degrees at the University of Calgary, he transitioned to the Director of Operations and Sustainability of DIRTT Environmental Solutions, Houston mentored under serial entrepreneur Mogens Smed. Houston helped scale operations across North America, developed a comprehensive social and environmental sustainability program to demonstrate the benefits of innovative operational process improvement, cultural change, and green procurement strategies to create a competitive advantage. During this time at DIRTT, he also was recognized as Avenue Magazines Top 40 under 40 in 2013.
After leaving DIRTT, Houston co-founded Creating Eudaimonia; a firm dedicated to building capacity to start ups and small companies across Canada. He led multiple Alberta companies to become B Corp Certified, the most rigorous social enterprise certification globally. He is continually involved with B Corp to promote and advance the public policy for Benefit Corporations across North America.
Houston is a full time Instructor at Haskayne School of Business and created an "Entrepreneurial Thinking" course that is a required course for all 800 business undergrads. Out of this course there has been a dozen students who have started companies, through Houston's mentorship.
His research focus on is on the Scholarship of Teaching and Learning, specifically developing a new signature pedagogy for business students to be able to be prepared for the uncertain and turbulent future. To date Houston has published multiple articles on sustainability, entrepreneurship, and the 7 skills of Entrepreneurial Thinking.
Houston is also passionate about Open Educational Resources, and has created a free platform called failing forward, that provides all his classroom content through a creative commons licence. In 2019 he won two teaching awards, one through the University of Calgary's Sustainability Department and one through the Student Union.
Courses
| Course number | Course title | Semester |
| --- | --- | --- |
| BSEN 555 LEC 01 01 | Strat for Sustainable Develop | 2021 |
Awards
Nominated for the Taylor Institute instructional leadership award,

Taylor Institute.

Student Union Teaching Award,

Student Union.

2019

Deans Publishing Award,

Haskayne.

2018

University of Calgary Sustainability Teaching Award,

University of Calgary.

2018
Publications
The dynamic nature of trust: A longitudinal study of intrateam trust, innovation, and team member wellbeing..

Houston Peschl; Genevieve Hoffart; Thomas O'Neil; Nicole Larson. 30. (2017)

Developing a teaching and learning model to ensure entrepreneurial thinking skills are learning outcomes in all undergraduate business students..

Nicole Larson; Thomas o'Neil; Connie Deng; Houston Peschl. 18. (2018)

Turning up the Volume: Developing a Mandatory Course in Entrepreneurial Thinking Skills Development ..

Houston Peschl; Thomas O'Neil; Connie Deng; Nicole larson. 26. (2018)

Entrepreneurial thinking: Creating a unique experiential learning experience for undergraduate business students..

Genevieve Hoffart; Thomas O'Neil; Houston Peschl; Nicole Larson. 22. (2017)

Exploring innovation: How entrepreneurs can capitalize on exploratory learning behaviors. Paper presented to the annual meeting of the European Association of Work and Organizational Psychology, Dublin, Ireland..

Tomas O'Neil; Genevieve Hoffart; Houston Peschl; Nicole Larson. 22. (2017)