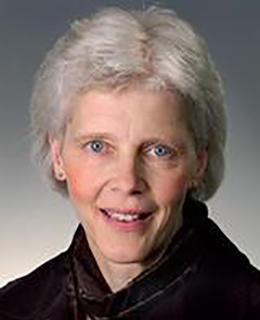 Professor Emerita
Werklund School of Education, Specialization, Language and Literacy
---
Background
Educational Background
Doctor of Philosophy University of Calgary, 1996
MA University of Calgary, 1975
BEd University of Calgary, 1974
Biography
Dr. Roessingh was born in Indonesia but immigrated to Canada with her family at a young age. She completed her BEd, MA and PhD at the University of Calgary between 1968 and 1996, and taught English as a second language at the high school level until 2000, when she joined the Faculty of Education at U of C.
Professional & Community Affiliations
Dr. Roessingh offers her expertise to Alberta Education (ESL Avisory committee, AUA representative) and is active in a number of Charter schools that have high numbers of ELLs. Staff development, classroom based research, and engaging pre-service teachers in service learning opportunities are the focus of this work, with a goal of classroom level impact, and policy reform at the jurisdiction and Ministry levels.
Alberta Education, AUA representative on ESL Advisory Committee
Almadina Language Charter Academy
Westmount Charter School
Research
Areas of Research
Scholarly Activity
My research program focuses on the instructional needs of learners (k – 12) for whom English is a second language (ESL). Published works have included tracking studies for ESL high school dropout and achievement outcomes in grade 12; rates of English language acquisition; ESL curriculum and program and materials design; early language and literacy development. Current interest includes research on the transitional supports from high school to university that can produce better academic outcomes for English language learners (ELLs), and insights into the development of early to academic literacy among young learners.
Interests:
Bilingual/second language education
Early childhood education
English for academic purposes (EAP) curriculum design
Literacy
Pedagogical approaches in ESL/EAP teaching and learning environments
Second language teaching and learning
Second language acquisition (SLA)
Projects
Current:
Mitacs summer student scholarship ($6000) 2020 (Bonnie Travis). Early written literacy outcomes among grade 3 students

Alberta Education Partnership Grant ($50,000) 2019. Supplementing early learning with a play-based, sensorimotor and language development program in preschool and kindergarten (with Werklund School of Education, Foothills School Division and Calgary Separate School Division)

SSHRC Connections Grant ($38,000) 2019. Play based learning and literacy development. May 6 – 7, 2019.  Events at UofC further enhanced through a grant from VP Research Office ($5000), Werklund Community Engagement Event Funding, and internal support from our Associate Dean, Research. Total: $50,000.  
Awards
Honorary Life Member Award in recognition of professional service,

TESL Canada.

2017

Dawn Seabrook DeVargas Fellowship ,

ATESL .

2011