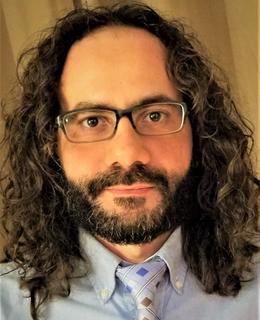 Dr. Hatem Abou-Zeid, PhD
Positions
Adjunct Assistant Professor
School of Computing, Queen's University, Canada
Adjunct Assistant Research Professor
Department of Computer Science, Carleton University, Canada
Background
Educational Background
PhD Electrical and Computer Engineering, Queens University,
Biography
I am an Assistant Professor in the Department of Electrical and Software Engineering at the University of Calgary. My research expertise is in communication networks, artificial intelligence (AI), and beyond 5G applications. Within these areas, I currently focus on accelerated learning and safe AI, reliable low-latency communications, extended reality and digital twins, brain-computer interfaces, and Industrial IoT.
I worked in industry for 7 years at Ericsson and Cisco before joining the University of Calgary. My industry roles encompassed both the research of novel communication methods and the development of production grade software implementations of networking solutions. I was fortunate to see many of these techniques deployed in service provider networks worldwide. I also led long-term R&D projects that resulted in 19 patent filings and guidance to the product teams for future networking innovations. Some of these are intelligent scheduling for virtual reality, reinforcement learning algorithms for interference mitigation, 4G/5G spectrum sharing management, RF power control, and link adaptation.
I am an avid supporter of industry-university partnerships and applied research. While at Ericsson, I served on the Ericsson Government Industry Relations and Talent Development Committees where I led and contributed in creating collaborative research projects involving over 25 students and valued at more than $3.5 Million. For more information about my research and interests, please visit my Projects page and Google Scholar pages.
Research
Areas of Research
5G/6G Communications and Networking
Semantic Communications

Low Latency Communications & Edge Networking

Joint Sensing and Communications
Space and Non-Terrestrial Networking
Safe & Robust Artificial Intelligence
Application of AI in networks, extended reality, and brain computer interfaces with a focus on:

Efficient and Interpretable AI

Safe Reinforcement Learning Algorithms

Transfer-learning, Online Learning, Meta-learning

Distributed and Federated Learning
Immersive & Multi-Sensory Communications
Application areas: Extended Reality, Digital Twins & Brain Computer Interfaces

Cross-stack Network Innovations and Efficient Algorithms

Testbed Prototyping & Evaluation 
Participation in university strategic initiatives
Courses
| Course number | Course title | Semester |
| --- | --- | --- |
| ENDG 511 | Industrial Internet of Things Systems and Data Analytics | Winter 2023 |
| ENEL 680 | Applied Optimization for Sustainable Design | Fall 2022 |
| ENEL 594 | Accelerated Low-Latency Machine Learning for Wireless Communication Functions | Winter 2023 |
Projects
Extended Reality (XR) Applications over 5G Networks
Investigating novel methods for reliable extended reality (XR) experiences and digital twins over wireless networks. This project is in collaboration with Telus Canada and RedIronLabs.
---
Robust Intelligence for Beyond-5G Networks and Applications
Researching tiny deep learning in networks, semantic communications, safe reinforcement learning, and joint sensing and communication.
---
5G-Assisted Autonomous Vehicles
Topics of research include anticipatory scheduling for autonomous vehicles, microscopic vehicle mobility and maneuver prediction.
---
Cognitive Machine Type Communications for Massive IoT Applications
Topics of research include adaptive configured grant scheduling for factory automation, joint communication and path planning of UAVs.
---
Machine Intelligence and Big Data Analytics for 5G Networks and Beyond
Topics of research include network traffic prediction using real network data, hybrid deep learning architectures for spatiotemporal mobility modeling, anticipatory network slicing using reinforcement learning, predictive mobility-aware hand-overs.
Awards
Early Research Excellence Award,

Schulich School of Engineering, UCalgary.

2023

Software Engineering Professor of the Year Award,

Engineering Student Society Annual Awards Night, UCalgary.

2023
If you are interested in working with me, please send me an email with the subject "Research Supervision" and the following information:
A short statement indicating which of my research areas/projects you are interested in.

Your most relevant experiences in either wireless networks, machine learning or VR/AR/Drones/IoT/prototyping.

Your CV.  

Whether you have/plan to apply for funding.