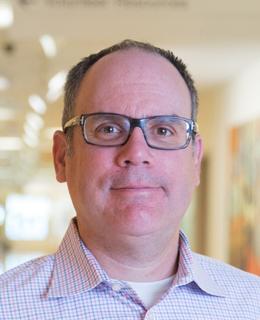 Dr. Gregory Guilcher, MD
Positions
Associate Professor
Cumming School of Medicine, Department of Oncology
Associate Professor
Cumming School of Medicine, Department of Pediatrics
Childhood Cancer & Blood Disorders Program Director
Alberta Children's Hospital Research Institute
Child Health & Wellness Researcher
Alberta Children's Hospital Research Institute
Member
Arnie Charbonneau Cancer Institute
Contact information
For media enquiries, contact
Kelly Johnston
Senior Communications Specialist
Please submit your media request here
Background
Credentials
FRCPC, Royal College of Physicians and Surgeons of Canada, 2005
FAAP, American Academy of Pediatrics, 2004
Educational Background
B.Sc. Biochemistry, Queen's University, 1997
Doctor of Medicine, Memorial University of Newfoundland, 2001
Postgraduate Certificate Medical Education, University of Dundee, 2011
Fellowship Pediatric Hematology/Oncology, University of British Columbia, 2007
Residency Pediatrics, Memorial University of Newfoundland, 2004
Research
Areas of Research
Cancer
Acute and late toxicities of therapy, including pharmacogenomic testing to predict and prevent toxicity. Immune recovery after childhood cancer therapy.
Novel Therapeutics
Dr. Guilcher is a site investigator for several Phase I, II and III studies.
Transplantation
Hematopoietic cell transplantation (HCT) for malignant and non-malignant diseases, with a special interest in sickle cell disease. Chair of the HCT/Immune/Dermatology Late Effects Taskforce for the Children's Oncology Group.
Activities
Research interests include acute and late toxicities of BMT, as well as the study of novel low-toxicity approaches to transplant for pediatric non-malignant diseases. Greg is interested in studying family BMT decision-making , neuropsychological outcomes and health economics questions as related to BMT for sickle cell disease. He also has an interest in pediatric BMT donor safety. A career goal is to expand access to BMT for sickle cell disease to low and middle income countries.
Participation in university strategic initiatives
Awards
Researcher of the Year,

Department of Pediatrics, University of Calgary.

2018

President's Excellence Award- Outstanding Achievement in Innovation and Research,

Alberta Health Services.

2018