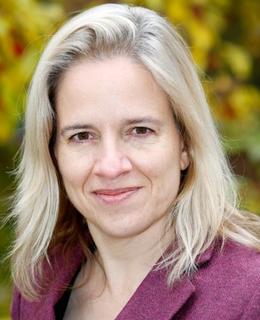 Dr. Gina Dimitropoulos, MSW, PhD, RSW
Positions
Associate Professor
Faculty of Social Work, Calgary Campus
Research Lead
Calgary Eating Disorders Program
Full Member
Hotchkiss Brain Institute
Full Member
Mathison Centre for Mental Health Research and Education
Child Health & Wellness Researcher
Alberta Children's Hospital Research Institute
Full Member
O'Brien Institute for Public Health
Background
Educational Background
B.S.W. Social Work, Ryerson University, 1992
M.S.W. Social Work, McMaster University, 1994
Doctor of Philosophy , University of Toronto, 2007
Biography
Dr. Gina Dimitropoulos is an Associate Professor at the Faculty of Social Work, University of Calgary, and is cross appointed with the Departments of Psychiatry and Pediatrics. Dr. Dimitropoulos is a Full Member of the Hotchkiss Brain Institute, the Mathison Centre for Mental Health Research and Education, the Alberta Children's Hospital Research Institute, and the O'Brien Institute for Public Health. Additionally, she is a Clinical Fellow and Supervisor with the American Association for Marriage and Family Therapy (AAMFT), and a Certified Family Therapist and Supervisor with the Training Institute for Child and Adolescent Eating Disorders. She was also recently named as a fellow of the Academy of Eating Disorders. Dr. Dimitropoulos has over 20 years of clinical experience in both tertiary care and community-based settings delivering family-based treatments, group therapy and individual counselling for adolescents and adults with mental health issues. She is an award-winning clinician, researcher, and mentor who has made significant contributions and ground-breaking advancements to the clinical and research mental health field.
Research
Areas of Research
Eating Disorders
Health Services Research
Mental Illness
Psychosocial Outcomes
Transitional Care
Activities
Dr. Dimitropoulos's research program spans several broad areas, including conducting clinical trials for family based interventions for eating disorders, enhancing system collaborations to improve transition experiences for young adults in addictions and mental health, understanding the factors of risk and resiliency associated with childhood maltreatment and exposure to child sexual abuse material, and building the knowledge of the social work practice in multidisciplinary healthcare settings.
She has pioneered an adaptation to FBT for transition age youth (age 17-21), previously only validated in younger adolescents, which has received several academic recognitions and has become a new model of care for this population. Dr. Dimitropoulos' current work focuses on the experiences of FBT clinicians working with diverse families of varying races, ethnicities, cultures, religious affiliations, family history, Indigeneity, and sexual/gender classifications. Beyond this, she is a recognized expert in qualitative and mixed methods research and is frequently called upon as a key investigator for various implementation science projects in eating disorders. 
Dr. Dimitropoulos's programs of research aim to transform the ways in which researchers and service providers conceptualize and improve access, outcomes, evaluation, and service delivery for youth with mental health concerns and their families. She has led a mixed-methods study examining whether the incorporation of an e-Mental Health platform for youth and young adults in ten Alberta communities improves system cost-effectiveness and outcomes such as decreased emergency department use, suicide attempts, and shorter wait times in Alberta mental health services. Furthermore, she has co-led a research project which aimed to create a network of organizations within youth mental health (YMH) services to share knowledge and best practices in YMH and establish a robust program of research and evaluation in YMH in Canada.
Additionally, Dr. Dimitropoulos has led qualitative and mixed-methods studies addressing the impact of the COVID-19 pandemic on youth mental health, examining the psychosocial and health service consequences of the pandemic on youth, families, and service providers, and the implementation of virtual mental health interventions to improve outcomes for these populations.
Dr. Dimitropoulos has expanded her youth mental health research to explore barriers for youth to access care. Her research methods have evolved to take a more participatory approach and to prioritize working closely with youth to co-design her research, in addition to the interventions. 
Participation in university strategic initiatives
Awards
Teaching Award for Graduate Supervision,

University of Calgary.

2021

Peak Scholar COVID-19 Innovation Excellence Award,

University of Calgary.

2020

Fellow,

Academy for Eating Disorders.

2020

Faculty of Social Work Student Supervision, Mentorship and Support Teaching Excellence Award,

University of Calgary.

2019

Faculty of Social Work Student Supervision, Mentorship and Support Teaching Excellence Award,

University of Calgary.

2016