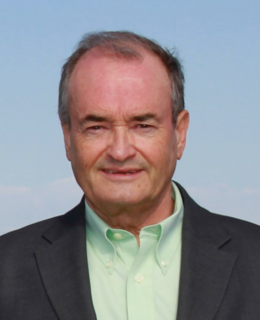 Professor Emeritus Gerard Lachapelle, BSc, MSc, dr-techn
Background
Credentials
Professional Engineer, APEGA, 1981
Biography
Following an early career with Natural Resources Canada in the late 70s where he conducted and directed research related to geodesy, Professor Lachapelle moved to Calgary in 1980 and became involved with the very first Canadian efforts related to the development and use of GNSS technologies. He was a founding member and the Executive VP of Nortech (Surveys) Canada Inc. and Norstar Instruments whose pioneering efforts in the development of GNSS technologies were a major part of Canada's continued success and strong international presence in the development, manufacturing and sale of GNSS products and services.
He has been involved in GNSS R&D since 1980, first in industry and then as professor in the Department of Geomatics Engineering at the University of Calgary from 1988 onwards. He was department head from 1995 to 2003. He held a Canada Research Chair and an iCORE Chair in wireless location for 14 years starting in 2001. He and his colleagues created the Position, Location And Navigation (PLAN) Group, which developed numerous novel algorithms, processes, software and patents that have been licensed worldwide. In the 1980s and 90s, focus was on position and navigation algorithms and software development. In the 2000s and early part of the 2010s, research focused on signal processing in weak signal environments and on natural and electronic interference mitigation.
Professor Lachapelle formally retired in 2015 when he became professor emeritus. During his academic career, he has contributed to the training of hundreds of BSc students and over 130 MSc and PhD students that are now active in the GNSS industry and academia worldwide. He is widely published and has received score of awards for his contributions. He and his researchers published contributions have been cited by over 17,000 experts worldwide. Professor Lachapelle has served in numerous professional and learned societies during his career. He holds degrees for Laval University, the University of Oxford, the University of Helsinki and the Technical University at Graz.
Professor Lachapelle received the coveted Institute of Navigation Johannes Kepler Award in 1997 in addition to other numerous awards, and is Fellow of IEEE, the Royal Society of Canada, the Institute of Navigation, the Royal Institute of Navigation, the International Association of Geodesy and the Canadian Academy of Engineering.