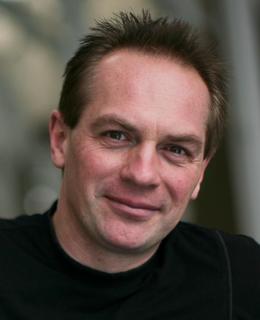 Dr. Gerald Zamponi, PhD, FRSC, FCAHS, FNAI (USA)
Positions
Professor - Medicine
Cumming School of Medicine, Department of Physiology and Pharmacology
Senior Associate Dean (Research)
Cumming School of Medicine, Department of Physiology and Pharmacology
Full Member
Hotchkiss Brain Institute
Child Health & Wellness Researcher
Alberta Children's Hospital Research Institute
Background
Educational Background
Dipl. Ing. (MSc equivalent) Engineering Physics, Johannes Kepler University, 1990
Doctor of Philosophy Neuroscience, University of Calgary, 1994
Biography
Dr. Gerald Zamponi is Senior Associate Dean for Research and Full Professor in the Cumming School of Medicine at the University of Calgary where he commenced his faculty position in 1997. He previously served as the Head of the Department of Physiology and Pharmacology. He received his undergraduate training in Engineering Physics from the Johannes Kepler University in Austria, followed by a PhD in Neuroscience at the University of Calgary and postdoctoral work at the University of British Columbia in Canada. Dr. Zamponi's research addresses how ion channels and receptors contribute to neurological disorders such as chronic pain, with the goal of developing strategies to regulate ion channel function for therapeutic intervention. His work also deciphers the functional connectomics of brain circuits that process pain signals. The translational impact of his work is evident from his co-founding of NeuroMed Pharmaceuticals and Zymedyne Therapeutics, and inventorship on 12 issued US patents pertaining to new pain therapeutics. He has published over 325 articles, has given over 270 invited lectures across the globe and has attracted in excess of $25 Million in research support to his lab. Dr. Zamponi is the recipient of numerous prestigious awards. In addition to having been an Alberta Innovates-Health Solutions Scientist and Canadian Institutes of Health Research Investigator, he is currently a Canada Research Chair in Molecular Neurobiology. He is an elected Fellow of both the Royal Society of Canada, and the Canadian Academy of Health Sciences, which represents top honors for those in the basic and medical science, respectively.
Research
Areas of Research
Brain
Molecular Mechanisms
Pain
Activities
Dr. Zamponi's broad research focus has been on the roles of voltage gated calcium channels in controlling the electrical activities of neurons and how they are compromised in various neurological disorders. This resulted in numerous important contributions to basic and applied science, including advances in understanding:
calcium channel structure, function and molecular pharmacology
their regulation by G protein coupled receptors and its physiological consequences
the role of signalling complexes between calcium channels and other channels/receptors -
how genetic mutations in calcium channels of patients with epilepsy trigger seizures -
the roles of calcium channels in afferent pain signalling
In addition, Dr. Zamponi's lab uses optogenetics approaches to decipher brain circuits that control sensory and emotional components of pain.
Participation in university strategic initiatives
Awards
Visiting Professorship, Kyoto University Foundation,

2002

Watanabe Distinguished Achievement Award, Faculty of Medicine,

2001

award,

2000

J.A.F. Stevenson Visiting Professorship Award of the Canadian Physiological Society,

2000

Merck Frosst Young Investigator Award of the Canadian Society for Pharmacology,

2000

salary support award,

2000

New Opportunities Award, Canada Foundation for Innovation,

1998

Research Scholarship Award, EJLB Foundation,

1998

Medical Research Scholarship, Medical Research Council of Canada,

1997

Scholarship, Alberta Heritage Foundation for Medical Research,

1996

Postdoctoral Fellowship, Alberta Heritage Foundation for Medical Research,

1994

Postdoctoral Fellowship, Medical Research Council of Canada,

1994

Postdoctoral Fellowship, Natural Sciences and Engineering Research Council of Canada,

1994

Graduate Student Award for excellence of research, American Physiological Society,

1992

Medical Research Studentship, Alberta Heritage Foundation for Medical Research,

1992

Parex Innovation Fellow,

University of Calgary.

2021

Distinguished Career Award,

Canadian Pain Society.

2021

Election as Fellow ,

National Academy of Inventors (USA).

2020

Alumnus of Distinction,

Cumming School of Medicine.

2020

Molecular Pain Award,

Association for the Study of Neurons and Disease.

2018

Canada Research Chair Tier 1 (second renewal),

CRC Program.

2017

Killam Graduate Supervision Award,

University of Calgary .

2015

Killam Annual Professor Award,

University of Calgary.

2012

Astech Award for Outstanding Leadership in Alberta Science,

ASTECH.

2011

Election as Fellow ,

Canadian Academy of Health Sciences.

2010

Election as Fellow,

Royal Society of Canada.

2008

Smith Distinguished Achievement Award,

Faculty of Medicine.

2007

Medical Research Scientist Award,,

Alberta Heritage Foundation for Medical Research.

2007

Outstanding Achievement in Graduate Supervision,

Faculty of Graduate Studies, U. Calgary.

2005

Alta Pharm Senior Scientist Award,

Canadian Society for Pharmacology.

2004

Independent Investigator Award,

Natl. Alliance for Research on Schizophrenia & Depression.

2002