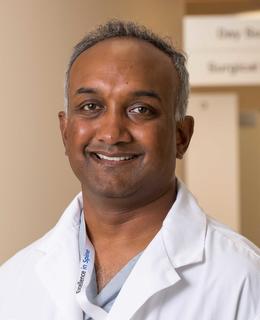 Clinical Assistant Professor
Cumming School of Medicine, Department of Surgery | Orthopedic Surgery
Full Member
McCaig Institute for Bone and Joint Health
---
Background
Educational Background
MD University of Ottawa,
PhD University of Calgary,
Biography
I am a spine surgeon with varied clinical and research interests. I have spent the last ten years developing less-invasive reconstructions for adult spinal deformities along with a team-based approach to these complex reconstructions. We believe that we perform such surgeries as well as any top institution.
My research interests are allied with my clinical interests. We have assembled a multi-disciplinary team of engineers, biologists and surgeons to study the science behind common spinal disorders including lumbar disc herniations (sciatica) and degenerative spondylolisthesis and degenerative scoliosis.
Projects
dScoli / dSpondy Intervertebral Disc Mechanics
Scoliosis occurs in adolescents (Adolescent Idiopathic Scoliosis -AIS) and in adults (degenerative Scoliosis (dScoli)), and the etiology is unknown. While a mechanical hypothesis exists for both AIS and dScoli, the predominantly female prevalence (~90% for both) remains underexplored. In addition, approximately 70-75% of patients with degenerative Spondylolisthesis (dSpondy) and 90% of dScoli patients are women.
There are some suggestions of sex hormone involvement, but the basic molecular mechanisms are unknown. dScoli/dSpondy also occur around the time of menopause, which further raises sex hormone involvement. The central tenet of our investigations is to understand why some females are predisposed to this problem. We feel that there should be a mechanical difference in the intervertebral disc (IVD).
We use the following techniques in the investigation:
Tissue banking
Shear static and dynamic biomechanics of intervertebral disc samples
Optical Coherence Tomography (OCT)
Histopathology and Immunohistochemistry
Epigenetic analysis of serum
---
Predicting natural history of sciatica - serum biomarkers
Sciatica is a common clinical condition in which patients often present with severe work / life altering pain.  Prevalence estimates vary widely by the method of identification, ranging from 1% to 43%.There is no question that the 'slipped disc' is a widespread clinical problem in our society.
While most patients improve spontaneously (~75% improve by 12 weeks), many do not. These patients suffer tremendous pain, disability and lost productivity.
This project seeks to capitalize on world-class, Alberta-based expertise in serum biomarker detection and proteomics, and acknowledged expertise in complex statistical methods. If successful, we hope to have a predictive test for the spontaneous resolution of sciatica, which would have very large effects on the treatment of this very common condition