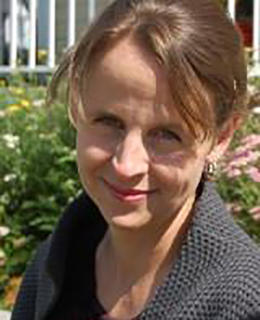 Dr. Gabrielle Wilcox, PsyD, NCSP, RPsych
Positions
Associate Professor
Werklund School of Education, Specialization, School and Applied Child Psychology
Full Member
Hotchkiss Brain Institute
Full Member
Mathison Centre for Mental Health Research and Education
Child Health & Wellness Researcher
Alberta Children's Hospital Research Institute, Owerko Centre
Background
Educational Background
Doctorate of Psychology Psychology, Philadelphia College of Osteopathic Medicine, 2009
Master's of Science Pyschology, Millersville University, 2001
Bachelor of Science in Education English Education, Millersville University, 1997
Biography
In January 2013, Dr. Wilcox moved to Alberta from Pennsylvania, where she spent most of her life. She is married with two teenaged sons. She earned a BSE in English Education and an MS in School Psychology at Millersville University. She practiced as a school psychologist for eight years, primarily serving students with intellectual disabilities or severe emotional/ behavioral problems, before completing her PsyD in School Psychology at Philadelphia College of Osteopathic Medicine (PCOM) in 2009. She completed post-doctoral training in clinical neuropsychology. She practiced as a licensed psychologist in Pennsylvania, primarily working in pediatric neuropsychology, until joining the Werklund School of Education at the University of Calgary. Dr. Wilcox is a Registered Psychologist in Alberta and a Nationally Certified School Psychologist.
Professional & Community Affiliations
Hotchkiss Brain Institute
Mathison Centre for Mental Health Research and Education
Alberta Children's Hospital Research Institute (ACHRI)
Owerko Centre
National Academy of Neuropsychology
National Association of School Psychologists
Trainers of School Psychologists
Canadian Psychological Association
LD & ADHD Network - Calgary Region (https://ldadhdnetwork.ca/)
Learning Disability Association of Alberta - Vice President (https://ldalberta.ca/)
Research
Areas of Research
Theoretical Orientations:
Scholarly Activity
Dr. Wilcox's current research focuses on improving our understanding of how to support student learning and preparation for post-school requirements. Specific areas of research which contribute to this include neuropsychology for intervention, mental health in schools, transition planning, and university-level instruction.
Interests:
Mental health
School neuropsychology
Reading and writing assessment and intervention
Developmental psychopathology: AD/HD and disruptive disorders of childhood
Collaborative and expanding role of school psychologists
Intellectual disabilities
Transition-age youth
Participation in university strategic initiatives
Projects
Current:
Integrated School Support Program Provincial Expansion Program Evaluation

Role: Principal Investigator
Funded by: Calgary Police Youth Foundation
Dates: December 2022 - December 2026
Early Literacy Intervention - The Benefit of Adding Parent Training to Fundations Reading Intervention

Role: Principal Investigator
Funded by: LD & ADHD Network Calgary Regio
Dates: April 2022 - December 2023
The experiences of parents seeking special education services for their child with a disability

Role: Co-Investigator

Funded by

SSHRC Insight Development Grant
Dates: July 2022 - June 2023
Awards
School Psychology Research Collaboration Conference,

2015

School Psychology Research Collaboration Conference,

Society for the Study of School Psychology.

2015

University of Calgary Teaching Award for Curriculum Development,

2015

University of Calgary Teaching Award for Educational Leadership in an Informal Role,

2015

Werklund School Leadership Education Award,

2015

John F. Steinman Fellowship,

John F. Steinman Fellowship Fund.

2006
Publications
Developing a provincial patient support network for children and families affected by Tourette syndrome and/or obsessive-compulsive disorder: Results of a stakeholder consultation. .

Pringsheim, T., Fletcher, J., Dimitropoulos, G., Martino, D., Wilcox, G., MacMaster, F., & Arnold, P. . Journal of Obsessive-Compulsive and Related Disorders, 15(29), . 1-9. (2021)

Pediatric norming of motor functions tests. .

Wilcox, G., & Nordstokke D. . International Neuropsychological Society, 28(1), . 85-93. (2022)

Teachers often see red flags first: School staffs' perceptions regarding their roles in supporting students with mental health concerns..

Dimitropolous, G., Cullen, E., Cullen, O. Pawluk, C., McLuckie, A., Patton, S., Bulloch, A., Wilcox, G., Arnold, P.. School Mental Health. . (2021)

Targeted interventions in Tourette's using advanced neuroimaging and stimulation (TITANS): Study protocol for a double blind, randomized controlled trial of transcranial magnetic stimulation (TMS) to the supplementary motor area in children with Tourette'.

Kahl, C, K., Swansburg, R., Kirton, A., Pringsheim, T., Wilcox, G., Zewdie, E., Harris, A., Croarkin, P., Nettel-Aguirre, A., Chenji, S., & MacMaster, F. P. . BMJ Open. (2021)

Using de-implementation and implementation science to bridge the research to practice gap. .

Wilcox, G., Chatlos, S. B., McClure, E., Flowers, J., & Makarenko, E. . Contemporary School Psychology.. (2021)

Why educational psychology is well-positioned to bridge neuroscience and education, barriers to fulfilling this role, and how we can overcome them..

Wilcox, G., Dommett, E., Morrett, L., Hawes, Z. . Frontiers in Educational Psychology, 11(618449). . (2021)

Transitioning to adulthood as a young person with an Intellectual Disability: Two case studies of mothers' perceptions.

Wilcox, G., McQuay, J., & Jones, K. Alberta Journal of Educational Research. (2019)
Prospective students are strongly encouraged to contact Dr. Wilcox before applying for the program.