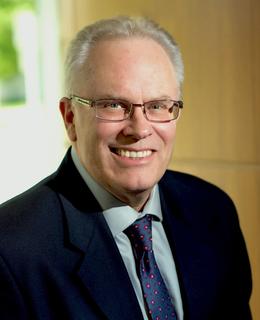 Dr. Frank Jirik, BSc, MD, FRCPC
Positions
Professor - Medicine
Cumming School of Medicine, Department of Biochemistry and Molecular Biology
Child Health & Wellness Researcher
Alberta Children's Hospital Research Institute
Full Member
McCaig Institute for Bone and Joint Health
Member
Arnie Charbonneau Cancer Institute
Contact information
For media enquiries, contact
Kelly Johnston
Senior Communications Specialist
Please submit your media request here
Background
Credentials
Medical practice license, College of Physicians and Surgeons of Alberta, 2015
Educational Background
B.Sc. Biology, University of Victoria, 1975
Doctor of Medicine University of British Columbia, 1979
Fellow of the Royal College of Physicians and Surgeons of Canada Internal Medicine, University of British Columbia, 1984
Fellow of the Royal College of Physicians and Surgeons of Canada Rheumatology, University of British Columbia, 1985
Biography
Dr. Jirik received his MD and subspecialty training in Rheumatology at the University of British Columbia. Research training in molecular biology and immunology was conducted at the Research Institute of Scripps Clinic (La Jolla, California) under the supervision of Dr. Dennis A. Carson. Formerly a Professor of Medicine at the University of British Columbia, since 2000 he has been Professor in the Department of Biochemistry and Molecular Biology, and Medicine (since 2015), in the Cumming School of Medicine at the University of Calgary. He is a member of the McCaig Institute for Bone and Joint Health and the Alberta Children's Hospital Research Institute, and the Arnie Charbonneau Cancer Institute. His work has focussed primarily in the in vivo analysis of gene function, including the generation of models for human disease. His research has spanned many fields, including inflammation and autoimmunity (arthritis, autoinflammatory disease, macrophage biology), signal transduction, cytokines, cancer (lung, breast, prostate), models of multiple sclerosis, effects of selenoprotein deficiency, prion biology, and DNA repair mechanisms and mutagenesis. He also is a member of the Division of Rheumatology and part of the University of Calgary Medical Group, Cumming School of Medicine.
Research
Areas of Research
Cancer
Immune-Mediated Disorders
Inflammation
Activities
Dr. Jirik has considerable experience with the generation and analysis of transgenic animals as a means to study gene function in vivo, as well as in the creation of models of human genetic disease. Engaged in research spanning many fields, his work has included study of inflammation and autoimmunity (e.g. models of inflammatory arthritis, lupus-like disease, macrophage biology, and experimental autoimmune encephalomyelitis), human genetic diseases, selenoprotein biology, prion biology, cancer, and DNA repair and mutagenesis. Recently, his lab generated two novel mouse models: one characterized by an auto-inflammatory vasculopathy with myositis resembling a severe auto-inflammatory disease of infants, and a second that exhibits defective stem cell function.
Participation in university strategic initiatives
Projects
Phenotypic analysis of a putative mouse model for 'STING-associated vasculopathy with onset in infancy' (SAVI): an autosomal dominant auto-inflammatory interferonopathy
This CIHR-funded project concerns the stimulator of interferon genes (STING), with a focus on identifying the cell types and circulating factors responsible for pathology caused by expression of a constitutively active hSTING mutant in mice. The N154S mutation is one the causes of 'STING-associated vasculopathy with onset in infancy' (SAVI), an autoinflammatory disease leading to acral necrosis, myositis, cold sensitivity, and lung inflammation.
To generate our original SAVI model, we targeted the hSTING-N154S cDNA to hematopoietic cells using the Vav1 gene promoter. Mice developed paw swelling, hyper-cytokinemia (including Type 1 interferons), myositis, and acral necrosis (ear/tail/paw). Paw histology and X-ray microscopy (XRM) revealed a prominent acral vasculopathy with blood vessel occlusions. The vasculopathy was prevented by placing the hSTING-N154S transgene on a Type I interferon (IFN) receptor KO background.
Technologies: Cre-loxP, XRM, FACS, intravital microscopy, laser-speckle imaging.
Development of a new transgenic line: a ROSA locus-based transgenic (CAG-loxP-STOP-loxP-hSTING-N154S-IRES-tdTomato) will allow Cre-mediated activation of mutant hSTING in any tissue.
AIM 1 - Why is the vasculopathy and necrosis confined to acral sites in the hSTING-N154S mice? The reasons for the acral distribution of the vasculopathy and the possible physiological mechanisms related to thermoregulation in glabrous skin that might be involved are discussed. Experiments will therefore address the potential roles of (i) a key temperature sensing cation channel (TRPM8), (ii) cold-induced alpha adrenergic receptors expression in vascular smooth muscle, and (iii) potential vascular effects of nociceptive neurons. The aim addresses questions about how STING-induced Type I IFNs might be involved.
AIM 2 – Imaging cold responses in acral sites. Since human SAVI shows acral pathology and increased cold sensitivity, (a) will acral vessels of hSTING-N154S mice show abnormal vasoconstriction upon acral cooling (via laser speckle imaging), and (b) evidence of endothelial cell injury in ears using intravital microscopy?
AIM 3 - Using the CAG-LSL-hSTING-154S-IRES-tdTomato conditional-expression transgenic, will Cre-mediated triggering of hSTING mutant protein expression specifically in endothelial cells lead to vasculopathy? Tamoxifen treatment triggers Cdh5 (vascular cadherin)-CreERT2-mediated activation of mutant hSTING expression from the ROSA transgene, leading to highly reproducible acral necrosis within 2 wks post-tamoxifen. Previously, we found that global IFN receptor KO prevented the vasculopathy, thus, one of our main aims is to determine whether Cdh5-CreERT2-mediated KO of the floxed Type I IFN receptor (Ifnr1afl/fl) blocks vasculopathy in both the Vav1-hSTING-N154S and CAG-LoxP-STOP-LoxP-hSTING-N154S mice. Also, the potential for mutant hSTING expression to cause endothelial cell damage or death in primary cell cultures will be evaluated, since such an effect may be contributing to the vasculopathy.
AIM 4 – Use of hSTING-N154S transgenics as preclinical models for human SAVI. Sub-aim 1: Will treatment of the hSTING mutant mice with either a blocking anti-Type I IFN receptor antibody, or with a novel STING inhibitor, that prevents its palmitoylation and aggregation, inhibit pathology in hSTING-N154S mice? Sub-aim 2: Will the mutant hSTING-induced vasculopathy be attenuated by anti-platelet and anti-clotting drugs used clinically in humans?
Awards
Tier I Canada Research Chair,

Government of Canada.

2001

Tier I Canada Research Chair (renewal),

Government of Canada.

2008

Research Scientist Award,

Alberta Heritage Foundation for Medical Research.

2001