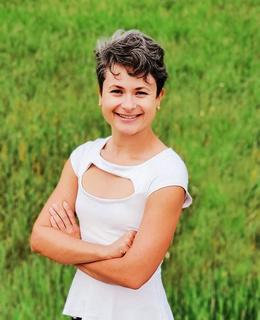 Evguenia Iskra, B.A, J.D, LL.M
Positions
Assistant Professor (Teaching)
Haskayne School of Business, Strategy and Global Management [SGMA]
Course Coordinator for SGMA 395
Haskayne School of Business, Strategy and Global Management [SGMA]
Background
Credentials
Law Society of Alberta License, Law Society of Alberta, 2014
Educational Background
Bachelor of Arts International Relations & Spanish (With Distinction), University of Calgary, 2009
Juris Doctor University of Calgary, 2013
Master of Laws International Legal Studies, University of Vienna, 2015
Biography
Evguenia Iskra is a tenure track Assistant Professor (Teaching) at Haskayne School of Business. She teaches and coordinates SGMA 395 Business Law for Strategic Decision-Makers.
Evguenia earned Juris Doctor and Bachelor of Arts (International Relations and Spanish) degrees from the University of Calgary and a Master of Laws degree from the University of Vienna. These achievements guided her course into academia.
Before joining the University of Calgary, Evguenia was an Assistant Professor at MacEwan University, Edmonton, where she taught several courses at the School of Business, including business law, international business transactions, commercial transactions, and employment law. She is continuously learning and implementing new instructional techniques and flourishes both in online and in-person teaching environments.
Evguenia is the primary author of Legal Aspects of International Business: A Canadian Perspective 4th edition textbook. This textbook is widely used across Canada by universities and colleges for the International Business Transactions course.
Before becoming an academic, she practiced as a litigator at one of western Canada's top legal firms. She continues to practice on a pro-bono basis with the Edmonton Community Legal Center and is a member of the Law Society of Alberta.
Evguenia is fluent in Russian, English, Spanish, and French. She is also an avid traveler, having lived, studied, and visited over 50 countries.