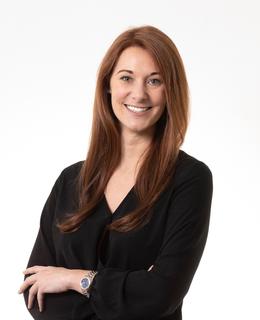 Dr. Erica Makarenko, PsyD, R.Psych
Positions
Associate Professor (Teaching)
Werklund School of Education, Specialization, School and Applied Child Psychology
Academic Coordinator, MEd Program in School & Applied Child Psychology
Werklund School of Education, Graduate Programs in Education
Associate Member
Hotchkiss Brain Institute
Associate Member
Mathison Centre for Mental Health Research and Education
Child Health & Wellness Researcher
Alberta Children's Hospital Research Institute
Background
Credentials
Registered Psychologist, College of Alberta Psychologists, 2017
Educational Background
Doctor of Psychology School Psychology, Philadelphia College of Osteopathic Medicine, 2012
Ed.S. Educational Psychology, Rowan University, 2009
M.A. Psychology, Rowan University, 2007
B.Sc. Psychology, St Joseph's University, 2005
Biography
Erica Makarenko (nee Backenson) grew up in southern New Jersey and completed her undergraduate work at St. Joseph's University in Philadelphia. She went on to complete a Master of Arts degree in School Psychology and an advanced degree as an Educational Specialist from Rowan University in New Jersey. After completing her first two graduate degrees, Dr. Makarenko worked as a School Psychologist for the Greenwich Township School District in New Jersey and the Brandywine School District in Delaware before undertaking her doctoral work. She completed her Doctor of Psychology degree from the Philadelphia College of Osteopathic Medicine in 2012 with a specialization in School Neuropsychology.
Dr. Makarenko came to the University of Calgary in 2012 to complete a postdoctoral fellowship in School Neuropsychology with the Werklund School of Education. In her role as a postdoc in the BrainGain Laboratory, Erica was responsible for identifying and serving children with multiple learning disability subtypes, teaching, research, and service delivery in the School and Applied Child Psychology program and in the University of Calgary's Integrated Services in Education clinic (formerly UCAPES). Upon completing her postdoc in 2013, Erica continued to teach in the School & Applied Child Psychology program as an instructor. From 2013 until 2016, Dr. Makarenko worked as the Director of Instructional Impact for the James Chaput Centre for Educational Research Applications in Calgary, where she collaborated with a team of professionals to develop and pilot 21st century learning tools and academic programming.
In her current role as an Instructor in the Werklund School of Education and the Academic Coordinator of both the Master of Education in School & Applied Child Psychology program and the Master of Counselling program, Dr. Makarenko is responsible for overseeing the administration and delivery of these programs as well as supporting students in the programs. As well, Dr. Makarenko is the Co-Academic Coordinator of the graduate certificate program in Educational Neuroscience: Applications for Teaching & Learning and the Manitoba First Nations cohort of the Master of Education in School & Applied Child Psychology program.
In 2018, Dr. Makarenko assumed the role of Director of the ISE. In this role, Erica is focused on maximizing client experience and providing high quality graduate student training within the ISE. Dr. Makarenko is a Registered Psychologist in Alberta and a Nationally Certified School Psychologist in the United States. Dr. Makarenko is married and lives in Calgary with her husband, Dustin, and step-daughter, Leanne.
Research
Areas of Research
Theoretical Orientations:
Interests:
Developmental psychopathology
Educating exceptional children
Educational psychology
Psycho-educational assessment
Cognitive developmental psychology
Child and youth mental health
Collaborative and expanding role of school psychologists
Participation in university strategic initiatives
Courses
| Course number | Course title | Semester |
| --- | --- | --- |
| EDPS 698 LAB 02 B02 | Pre-Master's Internship | 2021 |
Awards
Educational Leadership Award ,

Werklund School of Education.

2020

Teaching Award for Educational Leadership (Group),

University of Calgary .

2019
Publications
Introducing a late bank in online graduate courses: The response of students.

Schroeder, M., Makarenko, E., & Warren, K. Canadian Journal for the Scholarship of Teaching and Learning, 10(2). (2019)

An empirical review of the mental health and wellbeing of online instructors.

Makarenko, E. M. & Andrews, J. J. W. Journal of Educational Thought, 50(2&3). 182-198. (2021)

Psychosocial and adaptive deficits associated with learning disability subtypes.

Backenson, E. M., Holland, S. C., Kubas, H. A., Fitzer, K. R., Wilcox, G., Carmicheal, J. A., Fraccaro, R. L., Smith, A. D., Macoun, S. J., Harrison, G. L., & Hale, J. B. Journal of Learning Disabilities, 48(5). 511-522. (2015)

Forest Grove vs. T.A. Rejoiner to Zirkel: An attempt to profit from malfeasance?.

Wright, P. W. D., Hale, J. B., Backenson, E. M., Eusebio, E. C., & Dixon, S. G. Journal of Psychoeducational Assessment, 31(3). 317-324. (2013)

The effects of methylphenidate on cognitive function in children with attention- deficit/hyperactivity disorder.

Kubas, H. A., Backenson, E. M., Wilcox, G., Piercy, J. C., Parker, D. J., & Hale, J. B. Postgraduate Medicine, 124(5). 33-48. (2012)

Bridging Education & Neuroscience: The Role of School Psychologists. Presentation at the 78th Annual Canadian Psychological Association 2019 National Convention, Halifax, Canada.

Makarenko, E. M. & Wilcox, G. M. (2019)

Combatting Neuromyths in Schools: Why it Matters to School Psychologists. Presentation at the 78th Annual Canadian Psychological Association 2019 National Convention, Halifax, Canada.

Makarenko, E. M. (2019)

Assessing and Supporting Students with Low-Incidence Neuropsychological Disorders in Schools. Presentation at the 78th Annual Canadian Psychological Association 2019 National Convention, Halifax, Canada.

Makarenko, E. M., Flanigan, L., Hoey, F., Purcell, V., & Young, J. (2019)

Are you Crazy? We Don't Have Stigma in Our Schools. Presentation at the National Association of School Psychologists (NASP) Annual Conference, Atlanta, GA.

Wilcox, G. M., Makarenko, E. M., Magaud, E., Cullen, O., Dimitropolous, G., McLuckie, A., & Huckell, I. (2019)

Wired to Read: Repeated Reading and Transcranial Direct Current Stimulation (TDCS). Presentation at the National Association of School Psychologists (NASP) Annual Conference, Atlanta, GA.

Wilcox, G. M., Makarenko, E. M., MacMaster, F. P., Lebel, C., Reynolds, J. E., & Swansburg, R. (2019)

Using a student-centered teaching strategy to support learning in online graduate programs. Presentation at the 15th Annual International Society for the Scholarship of Teaching and Learning Conference, Bergen, Norway.

Schroeder, M., Makarenko, E. M., & Warren, K. (2018)

Designing graduate psychology courses to improve student self-efficacy and reduce course-related stress:Presentation at the 29th Annual International Congress on Applied Psychology, Montreal, Canada.

Makarenko, E. M., Schroeder, M., & Warren, K. (2018)

Prospective memory in children: Considerations for assessment and interventions. Presentation at the 29th Annual International Congress of Applied Psychology, Montreal, Canada.

Craig, H. & Makarenko, E. M. (2018)

Designing and teaching courses that promote student well-being and mental health. Presentation at the 16th Annual Hawaii International Conference on Education, Honolulu, Hawaii.

Schroeder, M., Makarenko, E. M., & Warren, K. (2018)

Implementing progress monitoring for a community-based reading intervention. Presentation at the 77th Annual Canadian Psychological Association 2017 National Convention, Toronto, Canada.

Watts, D., Heudes, A., Johnston, H., Makarenko, E., & Wilcox, G. (2017)

Comparing neuropsychological and behavioural methylphenidate response in ADHD. Presentation at the 74th Annual Canadian Psychological Association Convention, Quebec City, QC.

Carmichael, J. A., Kubas, H. A., Fitzer, K. R., Backenson, E. M., & Hale, J. B. (2013)

Brain literacy in the classroom: The neuropsychology of literacy. Presentation at the Innovators, Designers & Researchers: Leading a New Knowledge Network Conference, University of Calgary, Calgary, AB.

Hale, J. B., & Backenson, E. M. (2013)

Specific psychosocial deficits associated with learning disability subtypes. Presentation at the International Neuropsychological Society (INS) Annual Conference, Waikoloa, Hawaii.

Backenson, E. M., Hale, J. B., Kubas, H. A., Fitzer, K. R., & Carmichael, J. (2013)

Differentiating frontal subcortical circuit dysfunction in ADHD medication response. Presentation at the International Neuropsychological Society (INS) Annual Conference, Waikoloa, Hawaii.

Hale, J. B., Kubas, H. A., Backenson, E. M., Fitzer, K., & Carmichael, J. (2013)

Neuropsychological impairment and ADHD: Do teacher ratings determine medication response? Presentation at the National Association of School Psychologists (NASP) Annual Conference, Seattle, WA.

Kubas, H. A., Fitzer, K., Carmichael, J., Hale, J. B., Backenson, E. M, & Wilcox, G. (2013)

Concordance-discordance model: Empirical specific learning disability identification and intervention. Presentation at the National Association of School Psychologists (NASP) Annual Conference, Seattle, WA.

Hale, J. B., Kubas, H. A., & Backenson, E. M. (2013)

Using the Concordance-Discordance Model (C-DM) for specific learning disability subtype identification and intervention. Presentation at the British Columbia Association of School Psychologists Annual Conference, Vancouver, BC, Canada.

Hale, J. B., Backenson, E. M., & Kubas, H. A. (2012)

De‑Implementation: a Missing Piece in Bridging the Research to Practice Gap in School Psychology.

Wilcox, G., Chatlos, S., McClure, E., Flowers, J., & Makarenko, E.. Contemporary School Psychology. 1-11. (2021)

Stress among Asian youth during COVID-19: Moderation by educational, spiritual and cultural sources of belonging.

Exner-Cortens, D., Schwartz, K., McMorris, C., & Makarenko, E. M.. Journal of Adolescent Health. (2021)

Cognitive Neuroscience Foundations for School Psychologists: Brain-Behavior Relationships in the Classroom.

Wilcox, G., MacMaster, F. P., & Makarenko, E. M. . Routledge Publishers. (2023)