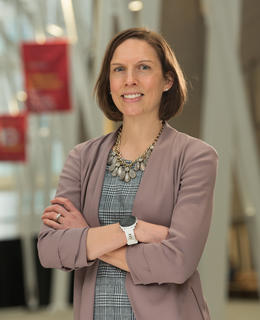 Dr. Emma Billington, BSc, MD, FRCPC
Positions
Clinical Assistant Professor
Cumming School of Medicine, Department of Medicine | Endocrinology
Physician
Alberta Health Services
Full Member
McCaig Institute for Bone and Joint Health
Full Member
O'Brien Institute for Public Health
Contact information
Please contact me by email for research questions and inquiries about graduate supervision and presentations.
For clinical matters, please contact my clinic via telephone.
Background
Credentials
Certified BoneFit Practitioner, Osteoporosis Canada, 2021
Certified Culinary Medicine Specialist, Health Meets Food, 2018
Certification in Clinical Densitometry, International Society of Clinical Densitometry, 2016
LMCC, Medical Council of Canada, 2010
Educational Background
Doctorate in Medicine (PhD Equivalent) University of Auckland, 2018
FRCPC Endocrinology & Metabolism, Royal College of Physicians & Surgeons of Canada, 2015
FRCPC Internal Medicine, Royal College of Physicians & Surgeons of Canada, 2013
Doctor of Medicine Medicine, University of Calgary, 2009
BSc Biochemistry, University of British Columbia, 2005
Biography
I am an endocrinologist with specialty training in osteoporosis, clinical densitometry, and culinary medicine. My clinical practice is at the Dr. David Hanley Osteoporosis Centre, where I provide one-on-one osteoporosis care and also facilitate a novel group consultation program.
My research at the University of Calgary focuses on: 1) the effects of nutrition, supplements, exercise, and medication on bone health and osteoporosis, and 2) the role of shared medical appointments and group education (including culinary medicine) in helping people live healthier lives.
When I'm not in the clinic or working on research, you will most likely find me buried in a good book, running alongside the nearest body of water, or cooking a nutritious and delicious meal.
Projects
Own Your Bones Study
 A survey aiming to provide information about womens' perspectives on bone health and osteoporosis. Launching soon!
---
Self Consult Project
A cohort study evaluating patient and provider experiences with a shared medical appointment in the osteoporosis clinic. Ongoing.
---
Eating Well For Bone Health
Development of a culinary medicine curriculum for people with and at risk of osteoporosis. Recruiting soon.
---
Mobility For Life Study (M4L)
I am one of the clinical osteoporosis leads on this McCaig Institute cohort study which aims to evaluate and improve the mobility and quality of life of Calgarians. Recruiting now!
---
Calgary Bone Health Study (CaBHS)
I am a co-investigator on this McCaig Institute study which aims to improve our ability to predict and prevent broken bones.