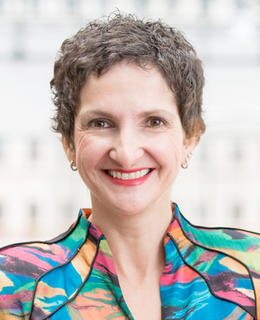 Elena (Liena) Kano
Positions
Associate Professor
Haskayne School of Business, Strategy and Global Management [SGMA]
McCaig Family Future Fund Professor
Haskayne School of Business
Background
Educational Background
B.A. Linguistics, U of Russias Acad of Education, 1998
M.B.A. Marketing, University of Calgary, 2001
Ph.D. Strategy and Global Management, University of Calgary, 2013
Biography
Liena Kano is an Associate Professor of Strategy and Global Management and the McCaig Family Future Fund Professor of International Family Business at the Haskayne School of Business. She holds a PhD and an MBA from the University of Calgary and a BA (Honours) in Linguistics and Intercultural Communications from the University of Russia's Academy of Education.
Liena teaches courses in strategic management, international business, and research methodology in the DBA, EMBA, MBA, and B.Comm. programs. Her research interests intersect international business, strategic management, and entrepreneurship. Liena studies business phenomena such as family firm governance, internationalization, and global value chains, with a particular focus on micro-level dynamics of managerial behaviour that underlie complex international governance decisions. Liena's work has been published in such premier journals as the Journal of International Business Studies, California Management Review, Entrepreneurship Theory and Practice, Journal of World Business, Global Strategy Journal, and other high-quality academic outlets. Liena serves on editorial review boards of multiple journals, where her work has been recognized by several Best Reviewer awards. Liena plays an active leadership role in the international scholarly community. She is a former Chair of Strategic Management Society's Global Strategy Interest Group and a current Board member of the Academy of International Business Canada Chapter, among other activities.
Prior to earning her PhD, Liena enjoyed a dynamic career in strategy in a range of Canadian and international industry sectors, including Oil & Gas, technology, and banking. Her significant management experience has influenced her current research interests.
Courses
| Course number | Course title | Semester |
| --- | --- | --- |
| MGST 746.1 | Topics in Business Management (Case Study Research Project) | Fall 2021 |
| SGMA 579 | Co-ordinating Global Business | Fall 2021 |
| SGMA 797.2 | Advanced Seminar in Strategy and Global Management (TheoryCollabDecisionMaking) | Winter 2022 |
Awards
Best Reviewer,

Journal of International Business Studies.

2021

Top Cited Article,

Global Strategy Journal.

2019

Management History Division Best International Paper Award,

Academy of Management.

2018

Best Reviewer,

Journal of International Business Studies.

2018

Best Reviewer,

Journal of World Business.

2018

John F. Mee Award for best contribution to management history research,

Academy of Management.

2013