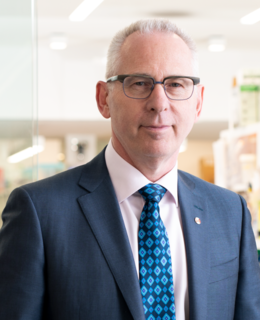 Edward McCauley
Positions
President
University of Calgary
Vice-Chancellor
University of Calgary
Background
Biography
On November 8, 2018, Dr. Edward McCauley was announced as the ninth president and vice-chancellor of the University of Calgary and began his term on January 1, 2019. McCauley has deep roots on the University of Calgary campus that stretch back over 30 years ꟷ as a professor, researcher and vice-president (research).
He began his UCalgary career as a professor in the Department of Biological Sciences in 1985, before moving on in 2009 to serve as director of the prestigious National Center for Ecological Analysis and Synthesis and Professor of Ecology and Evolutionary Biology at the University of California, Santa Barbara. In 2011, McCauley returned to the University of Calgary to take on an expanded role as the vice-president (research) during a time of rapid growth on campus.
An internationally-recognized scholar and researcher, Dr. McCauley has established a distinguished career developing innovative, interdisciplinary research centres, partnerships and projects. He is a world-renowned researcher in population ecology, blending theory and research to understand aquatic ecosystems and the impact of water issues for communities around the world. This international expertise has made him a highly sought-after external peer reviewer across North America, Europe and Asia. In addition, Dr. McCauley has served on several national panels, including the Canada Research Chairs program and NSERC grant selection committees.
This wide berth of research in population dynamics, aquatic environments and resource-consumer interactions has garnered numerous awards and accolades. Dr. McCauley was inducted as a Fellow of the Royal Society of Canada, selected as a Tier 1 Canada Research Chair (2001-2009) and held several distinguished visiting international professorships in Germany, Sweden, the U.K., Norway, the Netherlands, most recently, the prestigious LE STUDIUM International Research Chair at the Loire Valley Institute for Advanced Studies in France. He has also been awarded several grants through the Natural Sciences and Engineering Research Council (NSERC) and the Canada Foundation for Innovation (CFI), and was among the first recipients of NSERC's Discovery Accelerator Award.
In 2003, Dr. McCauley became a founding co-director of the Alberta Ingenuity Centre for Water Research, which brought together researchers from science, engineering, law and social sciences to tackle fundamental water-related issues. The success of the centre led to the creation of the Alberta Ingenuity Water Research Institute, which engaged scholars from many disciplines provincially, nationally and internationally.
In addition, Dr. McCauley was the project leader and principal investigator for the Advancing Canada's Wastewater Assets (ACWA) Project. This project was developed through a unique partnership between the University of Calgary and the City of Calgary, and designed to lead the world in advanced wastewater treatment. One of the largest research infrastructure projects undertaken at the University of Calgary, this first-of-its-kind facility at Calgary's Pine Creek Wastewater Treatment Plant is unique because it is the only site where research on natural stream systems is integrated with treatment technology in a controlled environment. The $30 million project is funded by CFI, the Government of Alberta, the City of Calgary and other supporters.
Throughout his time at the University of Calgary, Dr. McCauley has been actively involved in research collaborations and academic administration as a part of his deep commitment to the community. He has served on and chaired numerous boards and committees, including the University Teaching and Learning Fund Committee for the General Faculties Council (GFC), the GFC's Academic Program Committee, the Provost's Academic Program Review Steering Committee, the Vice-President (Research) Review Committee, and the Vice-President (Research) Chairs Review Committee.
Dr. McCauley received his BSc and MSc from the University of Ottawa, followed by his Ph.D. from McGill University, and a postdoctoral fellowship completed at the University of California, Santa Barbara. He has served as a board member for Mitacs, TRIUMF, the Pacific Institute for the Mathematical Sciences, and Compute Canada. Most recently, Dr. McCauley participated as a member of both the Leadership Council for Digital Research Infrastructure and the Research Council for the Canadian Institute for Advanced Research.