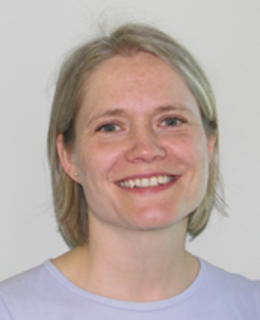 Dr. Donna Michelle Slater
Positions
Professor
Cumming School of Medicine, Department of Physiology and Pharmacology
Co-Director
Cumming School of Medicine, Bachelor of Health Sciences
Child Health & Wellness Researcher
Alberta Children's Hospital Research Institute, Owerko Centre
Full Member
Inflammation Research Network
Background
Educational Background
BSc Biochemistry, Coventry University, 1988
DSc Genetics, Royal Postgraduate Medical School, 1995
Research
Areas of Research
Molecular Mechanisms
Pregnancy
Preterm Birth
Activities
In obstetrics, abnormal or inappropriate myometrial contractions can cause major clinical problems such as pre-term labour or post-partum hemorrhage. Prostaglandins and their receptors have been widely implicated in the process of parturition, but underlying signaling pathways involved remain poorly understood. Our research focuses on the role and regulation of prostaglandin synthesis and prostaglandin receptor signaling within the uterus (and specifically the myometrial smooth muscle) during pregnancy and parturition.
Specific projects include:
Functional characterization of the responses to prostaglandin E2 (PGE2) and the roles of the individual PGE2 (EP) receptors in different regions of the uterus.Defining the signaling pathway(s) by which PGE2 inhibits both contraction and inflammatory cytokine output in myometrial smooth muscle (MSM): The role of cAMP-dependent kinase protein kinase A (PKA). I am using an adenoviral mediated gene transfer of the highly selective inhibitor of PKA, protein kinase inhibitor a (PKIa) to investigate the role of PKA in MSM cells.Determining the role of the transcription factor NF-kB in the production of, and response to, PGE2 in myometrial smooth muscle.
Participation in university strategic initiatives
Awards
Ziegler Endowment Award, Institute Child Maternal Health,

2009

AHFMR Scholarship,

2007

New Investigator Award,

Medical Research Council UK.

2005
Eilidh Wood
MSc student
Sophie Smith
MSc student
Kylie Hornaday
PhD student
Melinda Wang
Lab manager (part-time)
Indira Alvarez
Research Assistant (P3 cohort)
Amy Bergeron
Research Nurse